The Russian Deputy Foreign Minister recalled that the US is waging a hybrid war against Russia.
The leak of classified documents from the Pentagon and secret US agencies revealed last week could be a disinformation campaign aimed at misleading Russia, Russian Deputy Foreign Minister Sergei Riabkov has said.
"Since the US is part of the conflict [ucraniano] and is, in fact, waging a hybrid war against us, they may use such strategies to deceive the adversary, that is, to the Russian Federation," the diplomat told reporters on Wednesday.
"I am not declaring anything, I only admit that various scenarios and models are quite feasible here," added the senior official quoted by TASS.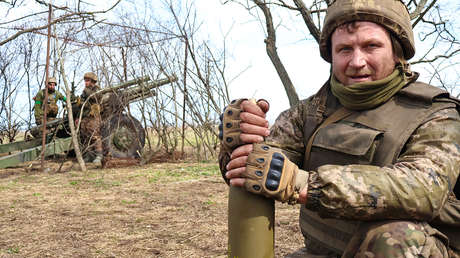 Riabkov acknowledged that there were situations in the past where authentic documents had been made public. However, he pointed out that for him "personally it is a issue still to be clarified whether the current fuss—publications and all the rest—has any real foundation."
Last week, the US Department of Defense and the Department of Justice began a series of investigations into an alleged leak of classified documents on social networks that mainly deal with the conflict in Ukraine.
The materials, allegedly produced in February and March by the Pentagon and US special agencies, focus on issues such as losses Ukraine and Russia since the outbreak of the conflict, the weapons and equipment that kyiv would need in the future, the delivery schedule by Washington and NATO, the number of troops and war material on different fronts, the defense capabilities Ukrainian anti-aircraft, as well as the development of the conflict in general.
Among other issues referred to in the documents, is Washington's spying on South Korea and Israelthe means by which the Israeli authorities choose to send military aid to kyiv and the possible scenarios of the political conduct of China.
"The Department of Defense continues to review and assess the validity of photographic documents circulating online that appear to contain material sensitive and highly classifiedUS Department of Defense Deputy Press Secretary Sabrina Singh said on Sunday.
Source: RT