"There has been no reduction in sales," said the Russian Minister of Energy.
Russia has managed to redirect all exports of oil and petroleum products affected by the European Union (EU) embargo, Russian Energy Minister Nikolai Shulguinov said Tuesday during a meeting at the agency.
"Today I can affirm that we have achieved completely reorient exports affected by the embargo: there has been no reduction in sales", said Shulguinov, quoted by TASS. Specifically, the minister specified that Russia is working to divert the supply of oil and petroleum products to Asia, Africa, Latin America and the Middle East.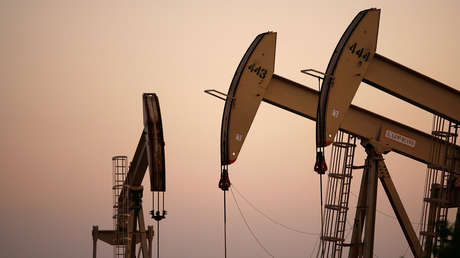 However, the senior official said that Russian oil and gas production is expected to decline in 2023 due to voluntary cuts in crude oil extraction and European rejection of Russian gas.
"By 2023, we expect oil production to be slightly lower, due to voluntary production cuts aimed at stabilization. Gas production may also be lower this year given the rejection of our gas by European consumers and the inability to immediately redirect gas flows, [ya que] for this it is necessary to create new infrastructures", he commented.
Among other things, Shulguinov reported that the prices of oil products in Russia will not exceed inflation this year. He also noted that the ministry plans in 2023 to study the issue of incentivizing the production of difficult-to-extract and unprofitable oil by expanding the use of additional income tax.
On February 5, the EU embargo on maritime supplies of Russian oil products, agreed in June last year, came into force.
Source: RT