Among the people rescued were 39 unaccompanied minors, who are receiving assistance from the competent authorities.
The Mexican authorities found this Sunday 303 migrants who were transported in an overcrowded condition in the container of a torton-type cargo truck and a tractor-trailer in the state of Veracruz, reported the National Institute of Migration (INM).
In one of the vehicles they were located 107 peopleincluding 20 unaccompanied minors. These last They were transferred to the System for the Comprehensive Development of the Family (DIF) and reported to the Office of the Attorney for the Defense of Minors in Veracruz.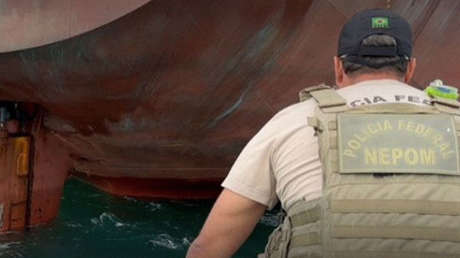 According to the statement, six people who were transporting the foreign migrants in the torton truck, and who were guarding them in a van, were arrested and placed at the disposal of the Attorney General's Office.
While the second vehicle was found abandoned on a road near Fortin de las Flores after being detected as improperly parked.
Upon inspection, they found 196 peopleof which 19 were minors traveling alone. All the minors were taken to the DIF, while the adults were transferred to INM facilities for the corresponding immigration procedures.
Source: RT