The plaintiffs are demanding that the British oil company clean up oil resulting from spills in their communities and compensate them for the loss of their livelihoods.
More than 13,500 people from two Nigerian communities have filed lawsuits against British oil company Shell for damages, which they say is responsible for devastating contamination of their water resources and the destruction of their way of life.
On January 27, 11,300 people and 17 organizations from the Ogale Niger Delta areaa farming community with a population of around 40,000, filed individual complaints in London's High Court, joining the claims of more than 2,300 people from the bille areaa mostly fishing community of around 15,000 residents.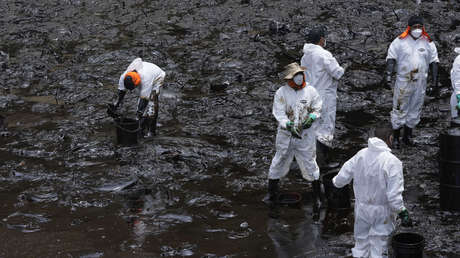 In total they are 13,652 people They are demanding compensation from Shell for the loss of their livelihoods and calling on the oil giant to clean up the pollution that has devastated their communities, Leigh Day, the UK law firm representing the plaintiffs, said Thursday.
According to the lawsuit, oil spills resulting from Shell's operations in the region have contaminated its drinking water sources, damaged air quality and destroyed their ability to farm and fish.
In addition to destroying the local economy, oil operations have severely damaged the health of the populationaccording to a 2017 study from the University of St. Gallen in Switzerland, which found that babies in the Niger Delta region are twice as likely to die within the first month if their mothers live in an area with an oil spill.
"As we speak, oil is spilling in my community every day, people are dying," King Emere Godwin Bebe Okpabi, the leader of the Ogale community, told The Intercept.
Environmental responsibility
Shell, which registered a annual profit of 40,000 million of dollars in 2022, maintains that the communities do not have the legal power to force it to solve the consequences of the spills. Furthermore, he argues that these occurred more than five years before the claims were filed, so plaintiffs cannot seek compensation for them.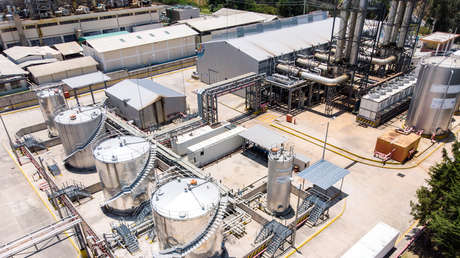 Daniel Leader, Leigh Day's partner attorney, said that "this case raises important questions about the liability of oil and gas companies" for "inherited and ongoing" environmental contamination at a "time when the world focuses on 'the just transition'". According to the lawyer, Shell seeks to evade any legal obligation after causing serious environmental consequences for the Niger Delta region for several decades.
The demands come at a time when the oil company is preparing to leave the area, after more than 80 years of operations that have generated multi-million profits.
Source: RT