The necropolis was discovered last year in a region that was a crossroads of trade routes from Ancient Egyptian times to the Crusades.
A team of archaeologists excavating a 2,000-year-old Roman cemetery in the Gaza Strip has uncovered at least 125 burials and two rare lead sarcophagi.
In most cases, the skeletons were preserved largely intact, Reuters reports, referring to the Palestinian Ministry of Tourism and Antiquities.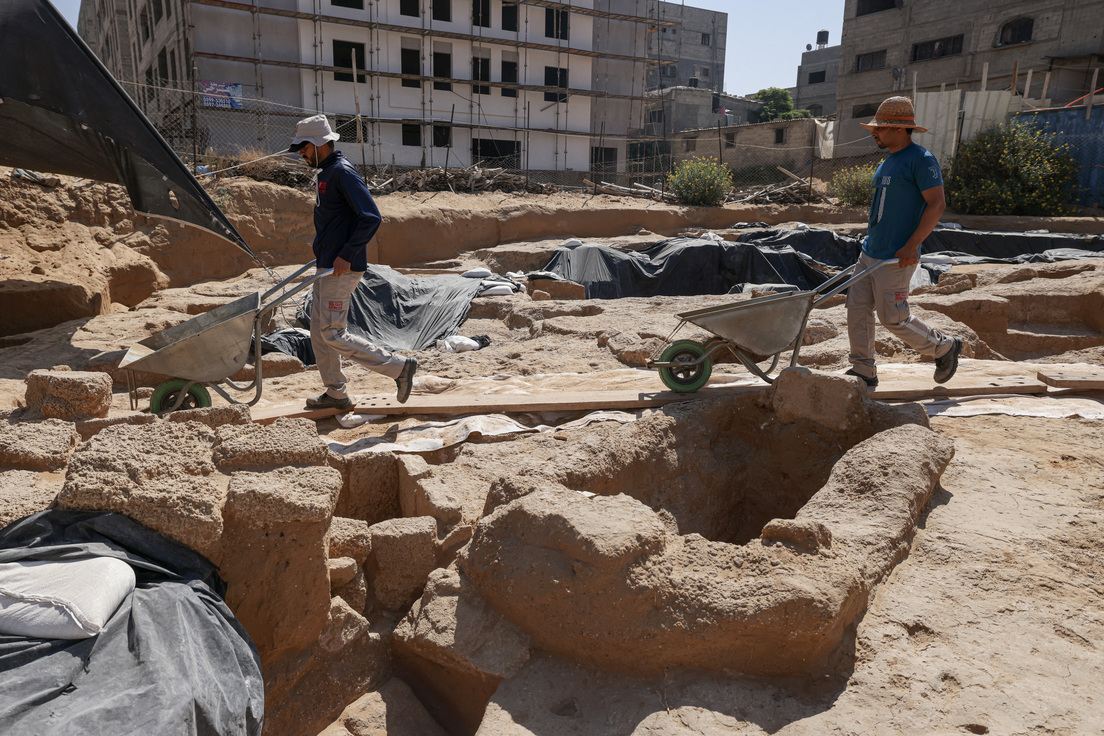 "For the first time in Palestine we found a cemetery with 125 graves, and for the first time in Gaza we found two sarcophagi made of lead," said Fadel Al Autul, an expert at the Biblical and Archaeological School of France.
The region where the find was made was an important trade route from Ancient Egyptian times, when the area was populated by Philistines, until the era of the Roman Empire and the Crusades.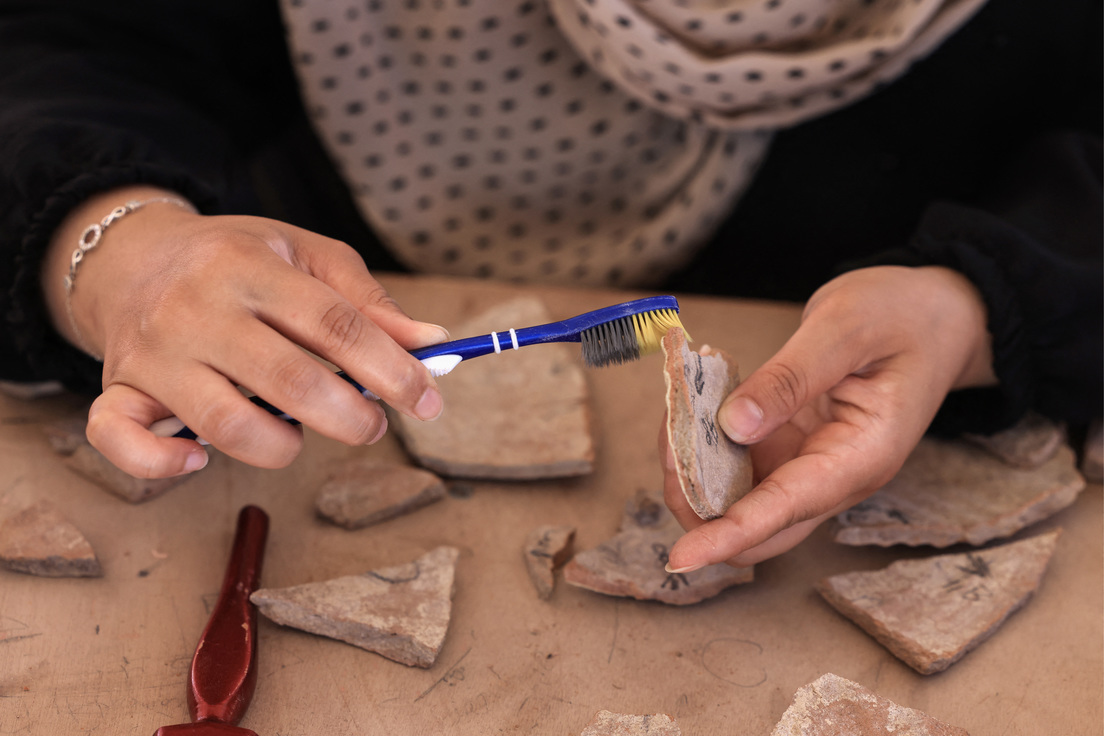 One of the two sarcophagi is decorated with an ornament in the form of bunches of grapes and the other with images of dolphins.
The Roman cemetery was discovered last year, but archaeologists were forced to suspend excavations due to lack of funding. The burials were duly studied only with the help of specialists from the French Biblical and Archaeological School in Jerusalem.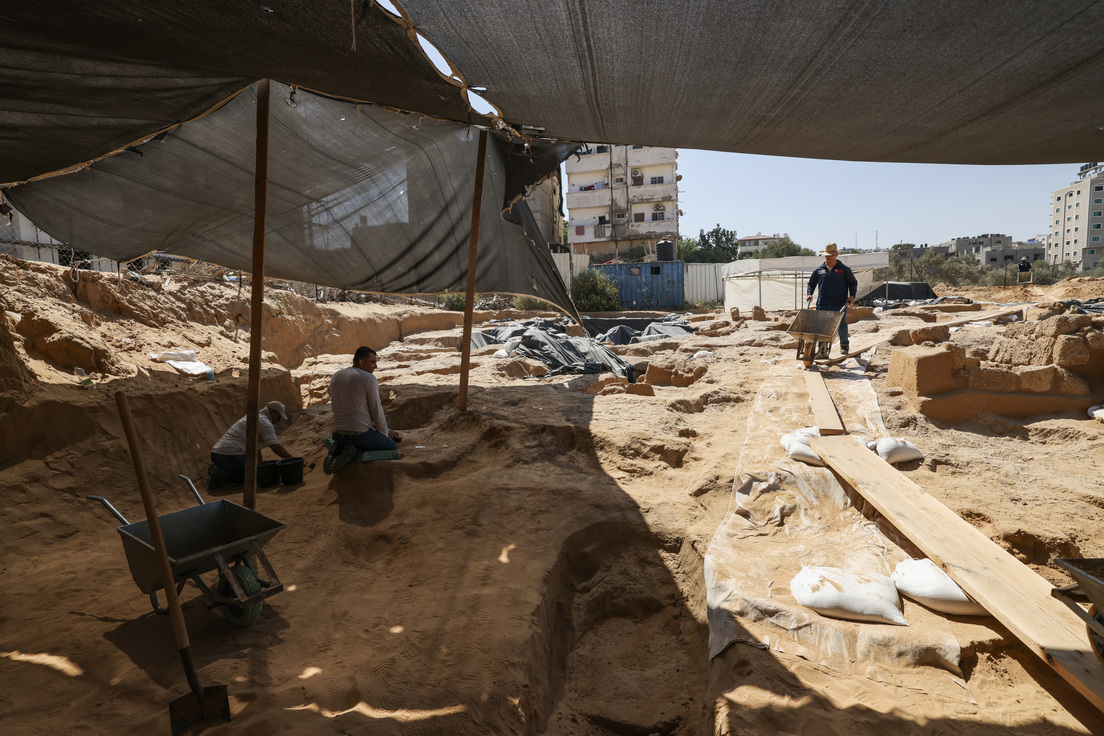 If you liked it, share it with your friends!
Source: RT