His appointment, after the dismissal of the controversial Jorge Vilda, is part of the "regeneration measures" of the Football Federation following the scandal unleashed by the suspended president Luis Rubiales.
The Royal Spanish Football Federation (RFEF) announced this Tuesday the appointment of Montse Tome as coach of the women's team, the first woman to hold the position, shortly after dismissing Jorge Vilda, highly questioned for, among others, supporting the president Luis Rubiales suspended.
The RFEF "has appointed Montse Tome women's national team coach and will be the first woman to hold this position in Spain. It will debut in September in the Nations League against Sweden and Switzerland," the football entity announced.
Tome, born in 1982 in Pola de Siero, was second coach on Vilda's team and "established herself as a fundamental piece in the growth of the national team," reported the RFEF.
But the new senior coach had decided to resign from her position after the speech Rubiales gave at the extraordinary assembly to explain her behavior during and after the team's victory in the World Cup.
Among other things, for the kiss on the mouth that he gave to the player Jenni Hermoso at the awards ceremony and for touching his genitals in the authorities' box, a few meters from Queen Letizia and Infanta Sofiamoments after winning the title.
In that speech, described as sexist, Rubiales not only did not resign from his position as president of the RFEF, but he assured that the kiss with Hermoso was consensual, He charged against what he called "false feminism" and said he was the victim of a "social murder."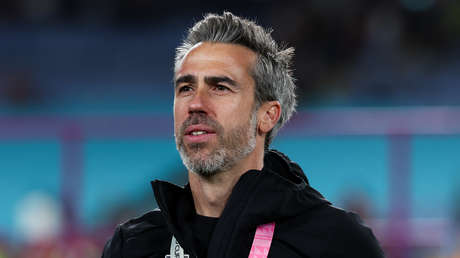 The RFEF explained that the appointment of Tome, who was a player until 2012, "responds to the regeneration measures announced" by interim president Pedro Rocha after the scandal unleashed by Rubiales.
Shortly before, Rocha informed Vilda of his dismissal, who was one of those who most applauded Rubiales' speech in the extraordinary assembly and had already been involved in other controversies during his time with the national team.
More information soon.
Source: RT