Recent research found that aircrew have a 24% higher cancer rate than the general population, while ground personnel are 3% higher.
The US Department of Defense demonstrated in a new study, cited this Sunday by AP, that both military pilots and ground personnel who refuel, maintain and launch aircraft present a increased risk of certain types of cancer compared to the general population.
The investigation consisted of collecting data for a year from around 900,000 members who flew or served on military aircraft between 1992 and 2017. The Pentagon compared the information collected with that of US citizenship and, after adjusting for age, sex and race , found that aircrew had a 24% higher rate of cancers of all kindswhile that of ground personnel was 3% higher.
In the case of military aviators, they have 87% more cases of melanoma and 39% more thyroid cancer. At the same time, it was found that, among pilots, men show a rate of prostate cancer 16% higher than the general male population, while in female aviators the percentage of breast cancer is also 16 points higher than the average. from the rest of the Americans.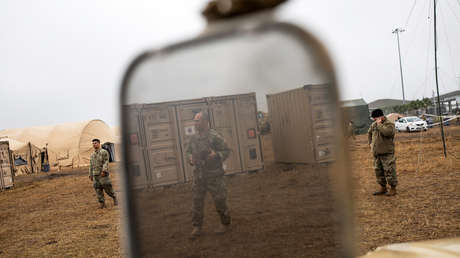 Regarding ground personnel, it was identified that 19% had a higher incidence of brain and nervous system cancer, 15% thyroid cancer and 9% kidney cancer. Likewise, it was detected that women who are part of the land staff had a 7% higher rate of breast cancer.
Nonetheless, both air and ground crews were found to have the lowest rates of lung cancer. It was also determined that the pilots had a lower incidence of bladder and colon cancer.
According to AP, the analysis was requested by the US Congress as part of the 2021 Defense bill, specifying that the Pentagon should conduct a second study if high rates of cancer were found, with the aim of in purpose of identify what causes these diseases..
In search of the causes of cancers
The bill stipulated that, in the second study, the US Department of Defense not only limited itself to detecting personnel exposure "to toxic carcinogens or hazardous materials associated with military flight operations," but also identify the aircraft used, as well as the locations where both crews served.
According to The Wall Street Journal, approximately 70% of 156,050 pilots examinees came from the US Air Force and 20% from the Navy. Of the 737,981 ground personnelabout 48% came from the Air Force and 38% from the Navy.
Source: RT