Changing the way of doing politics and putting an end to the "business" of governing is what Mikhail Krasnov, a 45-year-old university professor who was born in Saratov, Russia, during the former Soviet Union, and who recently made his candidacy official. mayor of the municipality of Tunja, capital of the department of Boyaca, in central Colombia.
'El Ruso', as he is popularly known in Tunja, a place where he has lived for almost 16 years and which is known as the 'cradle of Colombian independence', tells RT that in this decade and a half He has become "just another Tunjano".
In addition to feeling the love of Colombians, loving their traditions and lifestyle, Krasnov says that during the time he lived in Tunja their public indignation grew to see the way in which the leaders do politics and govern.
"I realized that politics becomes a personal businesswhere it was normalized that each politician take from petty cash and major cash to the city, leaving it without opportunity for growth ".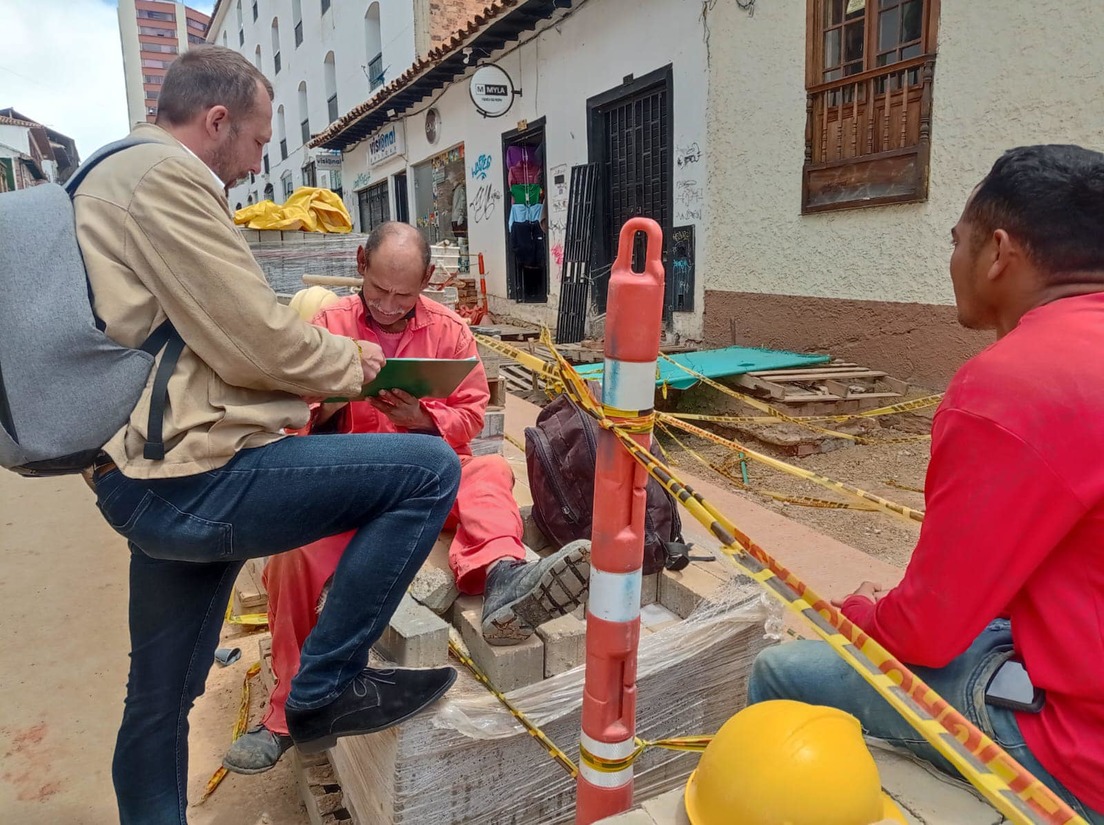 'El Profe', as they also call him, explains that in recent years the city has fallen behindas can be seen from the "disastrous state of the streets", in addition to the growing insecurity, the high levels of corruption and the low levels of employment, which causes the massive departure of young people seeking better opportunities in other locations.
"Tunja has left behind economic development and above all social development," says Krasnov. He remembers that when he taught the Social Development Planning and Management specialization at the Faculty of Economics of the Pedagogical and Technological University of Colombia (UPTC), with the Regional Approaches module, he diagnosed together with the students that there is a great difference between the potential that the municipality has and the state in which it is located.
Krasnov has an answer to explain that lag.
"The corrupt political class"
For 'El Ruso', what prevents the development potential in Tunja —a city of over 200,000 inhabitants that is the one with the highest inflation rate in Colombia in 2023—, is "the corrupt political class" that has ruled for years and that it takes advantage of the positions of popular election to manage projects, as if it were "his own business" to obtain profits to the detriment of the citizenry.
"That is why I decided to lead my city, to put an end to this destruction and put it on the path of economic development, especially social development, because I am certain that when money is not stolen, it is enough. Each project becomes viable if the money is not stolen"says the candidate who began to finance his campaign with his own resources: selling tamalesa traditional Colombian dish.
Krasnov comments that the issue of corruption in Colombia is linked to the lack of opportunities and low salaries, which causes many people without vocation or preparation, enter politics to assume public office with an eye on making cloudy businessto get rich quickly, according to the complaint.
"Elective positions are quite desirable and there is a lot of competition. For example, something absurd is happening here in Boyoca, because the department has 1 million 250,000 inhabitants and 8,300 candidates for councilors, mayors, deputies and governor have run. What about this? That the candidates invest too much money and resources for their campaigns and, when a mayor wins, he arrives in debt".
Thus, Krasnov says, "They begin to steal, to take money from the contracts, from the works and from the budgetthey inflate the amounts of cement, as much as they can, and who suffers? The people".
Added to this, he said, is the issue of buying votes through blackmail, bribery and manipulation of citizens with the delivery of gifts or promises of charges. "There is a bought vote and a machinery vote, which is when the ruling party threatens companies and contractors with taking away their deals if they don't vote for a candidate or don't support their campaign. In Tunja that is something normal", he points out.
Krasnov comments that while "the others have the machinery votes", he instead has "100% of the opinion votes". He attributes it to his opening up with people as he sets himself apart from the other contenders.
"People started waking up. I thought that they would not see me with pleasure, for being a foreignerbut no, people are so tired of all the previous mayors, that they see the good in me, that I listen to them and that I am a hope for change".
"I feel like a Tunisian citizen"
Krasnov was born in Russia on August 6, 1978. His father is Russian and his mother is Ukrainian. He has a German grandmother and Polish roots. His children study in Russia and Germany, the last country he visited before settling in Colombia. As a curious fact, he highlights that something that links him more to Tunja is that the city's birthday is the same day as him.
In Russia he graduated in Economics. Then, in Berlin, Germany, he did several postgraduate studies in Economics, Sociology, Demography, International Relations and Languages. He speaks Russian, Spanish, German, English, Polish, and Serbo-Croatian.

He came to Tunja through the academy, he liked it and he stayed. "I feel at home I feel like a Tunisian citizen", says Krasnov, who believes that his professional experience and experiences in other cities around the world would allow him to carry out transparent management and quickly link up with international institutions, embassies and companies to expand the opportunities of the municipality.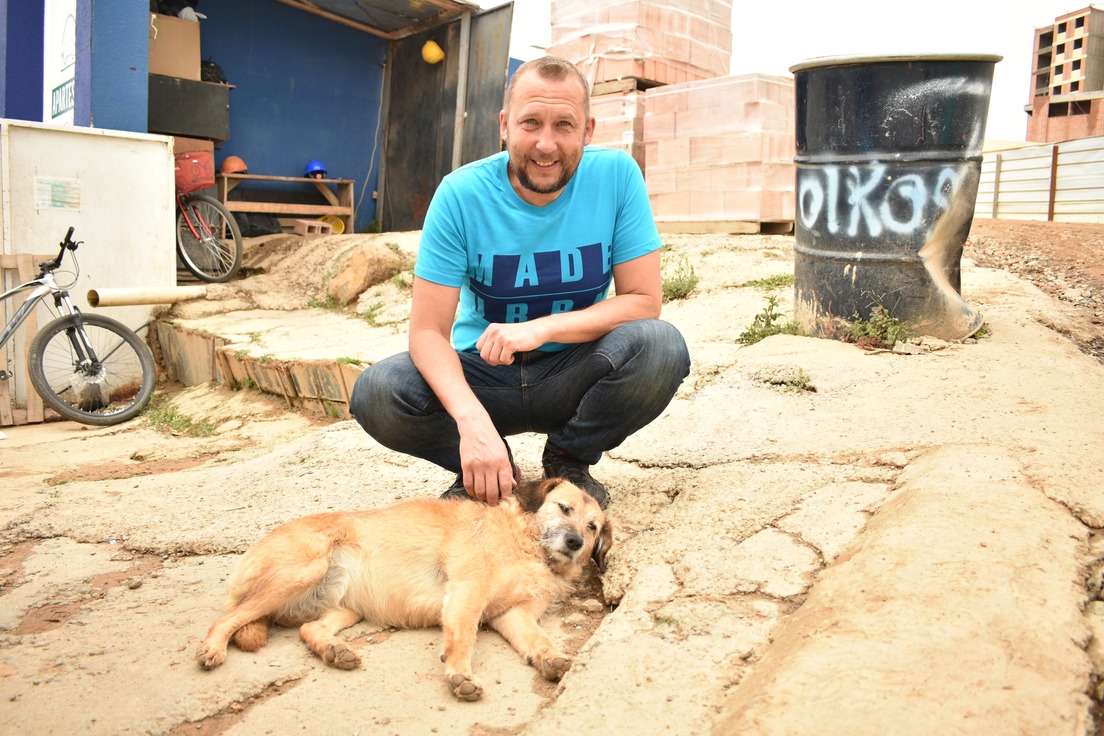 To achieve this, Krasnov must win the elections on October 29 where he will face Jonathan Bosigas, supported by the Historical Pact; Apuleyo Sanabria Vergara of the Colombian Democratic Party; John Carrero, former Tunja councilor; Cesar Lopez, supported by signatures; and July Paola Rincon, former secretary of the Government of Boyaca.
the application
Krasnov formalized his political aspirations when he obtained Colombian citizenship, after residing in the country for more than 15 years. So, on January 4, 2023 registered the Independent Movement and began to seek signatures for his candidacy.
"Naturalized foreigners have the right to Colombian nationality by adoption. A long time ago I took a nationality exam, History and Geography, basic laws, an exam in Spanish, a whole process. Finally, they approved the Charter of Nature that gives me nationality as a Colombianwhich legally allows me, as a citizen, to run for elective office".
To be an independent candidate, he explains, he had to get more than 27,000 signatures of the 135,000 people who are in the Tunja electoral census, that is, 20% of the local registry. In the process, he obtained 33,000 signatures, which opened the doors for him to seriously compete for the city council, since in the last election the mayor won with 29,000 votes.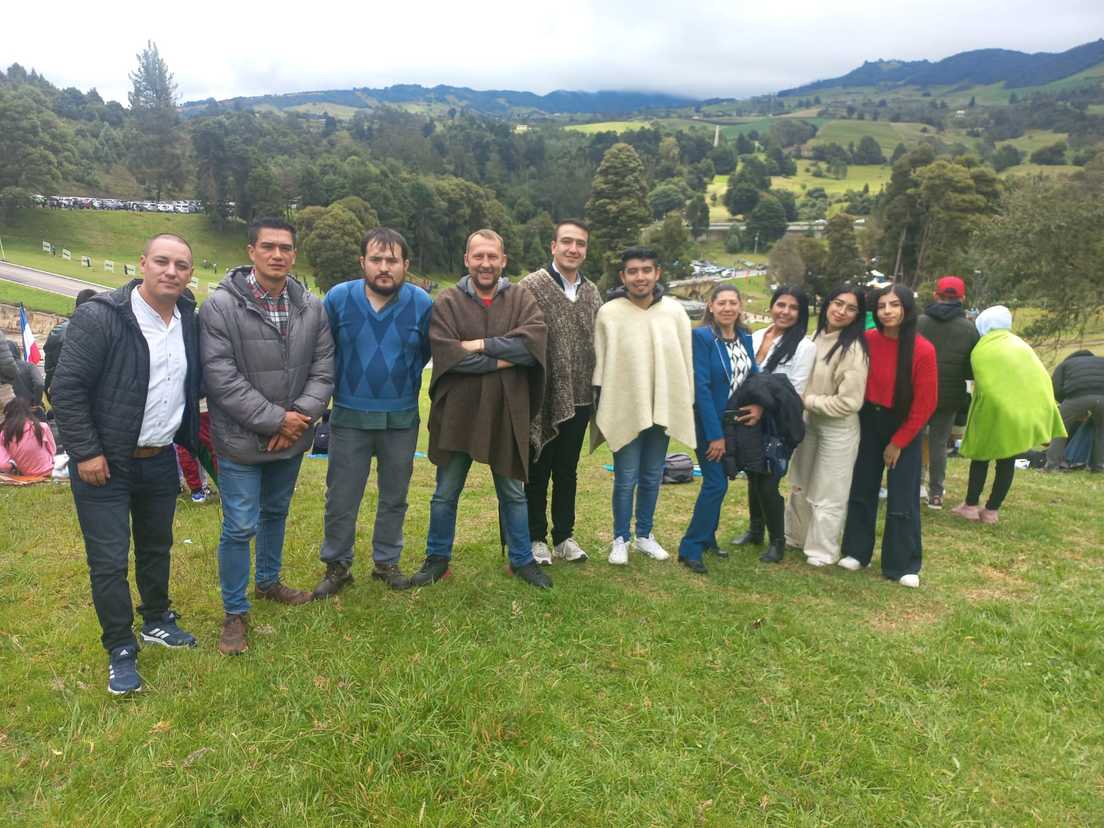 'The Russian' got the support of the La Fuerza de la Paz partyfounded by the former president of the Colombian Congress Roy Barreras, recently appointed by the Government of Gustavo Petro as ambassador to the United Kingdom.
Krasnov explains that the alliance with that political group is strategic, because in addition to the electoral issue, it allows him not to have to find 43 million pesos or 10,000 dollars, which candidates who run independently are forced to pay.
According to 'El Profe', the people of Tunja have decided to support him because they see him as a different option from the traditional political class.
"People are very tired of politicians arriving and starting to steal. The other candidates are more politicians than good administrators."
Proposals for Tunja
Krasnov says that among the most important problems that Tunja has are the high unemployment rate, especially in the young population, closely linked to the town by its 13 universities; and the high indicators of monetary and multidimensional povertywhich are added to low levels of private investment.
The city, he adds, also presents road deterioration and, although it is the safest capital in Colombia, criminal acts have increased. "From there come the challenges to improve the quality of life of the people of Tunja, modernize physical infrastructure and promote social inclusion and security, as well as environmental sustainability".
'El Ruso' proposes to take advantage of the potential of the human capital formed in Tunja and generate at least 20,000 new jobs. In addition, he plans to turn the city into an interconnection center with all destinations in the country, because "its geographical position is ideal."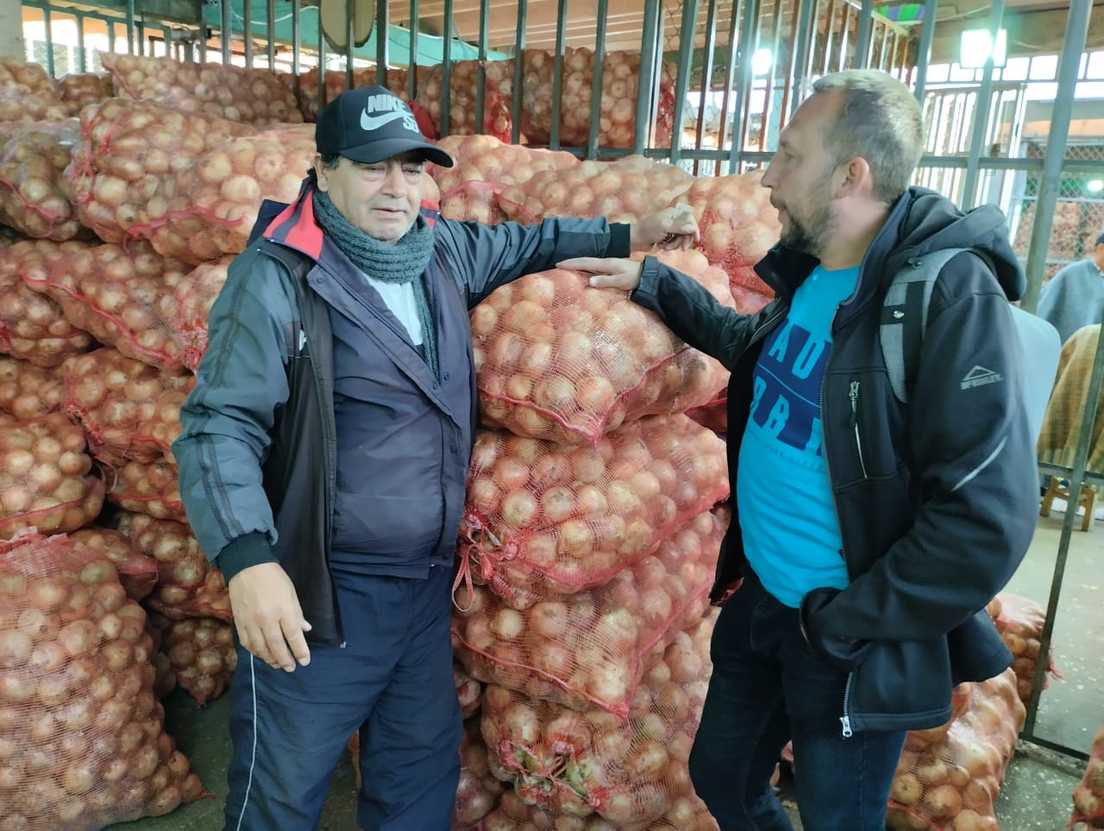 "My projects are oriented to the national market and the global market. You must not think that Tunja is a small city, we can be very connected with the country economically and productively. We are the third most competitive capital city after Bogota and Medellin and we still have immense potential to develop."
For this, Krasnov raises several "macroprojects" with private and foreign investment, and expand tax collection to invest in social policies. In Tunja, he says, an International Amusement Park "in the Disneyland style" could be installed, a Center for the Transformation and Export of Agricultural Production and an International Center for High Performance Sports, because the city is 2,800 meters above sea level.
In addition, it highlights that the municipality has important tourist and cultural attractions that make it a point of reference, located just 130 kilometers —or an hour and a half by car— away from Bogota, the Colombian capital. "My campaign slogan is called 'Let's connect Tunja with the world'. So, I am going to connect Tunja with the world", says Krasnov.
If you liked it, share it with your friends!
Source: RT