A few days ago, the Mexican government reported on the rescue in Durango of 253 citizens from Central America, South America and the Caribbean.
Hundreds of immigrants who arrived in the US suffered mass kidnappings previously in northern Mexico by criminal groups in collusion with local authorities, according to some testimonies consulted by the Reuters agency.
In the state of Durango, in northwestern Mexico, several mass kidnappings of migrants traveling by bus were reported. According to some victims, the trucks were stopped by people in police uniforms, who demanded a payment of between 200 pesos (10 dollars) and 5,000 pesos (253 dollars).
After allegedly being extorted by authorities, armed men took the buses to properties located in areas near the cities of Gomez Palacio and Lerdo.
kidnappings
"I honestly felt that I had reached the end (…), that I was not going to survive", Mario Rizo told the aforementioned agency. According to his testimony, the kidnappers gave them little water and food to the group of migrantsand they were cold because they slept on the floor of a room without any blanket.
The municipal president of Mapimi, Fernando Reverte, affirmed that some 1,500 migrants who were previously kidnapped and released by the police. For his part, the public security director of Gomez Palacio, Ivan Torres, estimated that, on December 7, at least 300 people were rescued by the authorities in a rural area of ​​the city.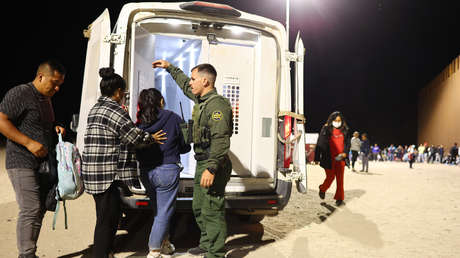 Government response
The Mexican Government reported on December 10 about the rescue of 253 women, men, girls and boys, originating from countries in Central America, South America and the Caribbean, who were released from a house in Ciudad Lerdo thanks to a citizen complaint that reported "the presence of people with their hands tied and blindfolded entering a home".
"At least six criminals kept them threatened under the threat of firearms, and warned them that their relatives would have to pay a ransom to regain their freedom; otherwise, they would not be able to continue on their way to the United States," the Mexican government detailed. in a press release.
Source: RT