The meeting between authorities from both countries served to sign a series of commitments in order to combat drug trafficking and arms trafficking.
Authorities from Mexico and the US held a meeting in Washington on Thursday in which they agreed to strengthen the fight against the illegal trafficking of synthetic drugs and firearms in North America.
As reported by the Mexican Secretariat for Citizen Protection, the country promised to create the National Coordination and a Special Unit of the Attorney General's Office (FGR) to investigate this type of crime.
According to what was reported by the Secretary of Foreign Relations of Mexico, Marcelo Ebrard, the main objective of the meeting was to "drastically reduce" the flow of chemical precursors used in the manufacture of the drug known as fentanylwhich is consumed mainly in the US.
Second, it seeks to "substantially" reduce the amount of weapons entering Mexico. For this, the Mexican government requested a task forcea special group that is dedicated week by week to control the crossing points at the borders.
It was also defined to double the exhaustive supervision of containers with chemical substances by the Ministry of the Navy and Cofepris in seaports, among other control measures.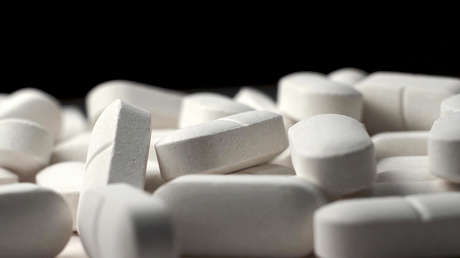 In addition to Ebrard, the Mexican delegation was made up of the Secretary of Security and Citizen Protection, Rosa Icela Rodriguez; the Secretary of National Defense, Luis Cresencio Sandoval; the Secretary of the Navy, Jose Rafael Ojeda; and the Attorney General of the Republic, Alejandro Gertz Manero.
On behalf of the US counterpart, the White House National Security Advisor, Elizabeth Sherwood-Randall; prosecutor Merrick Garland, among other officials.
Recently, the Undersecretary of Prevention and Health Promotion of Mexico, Hugo Lopez-Gatell Ramirez, warned that fentanyl is "one of the most dangerous drugs due to its potential to generate addiction and lead to the death of those who consume it".
The fentanyl trade has sparked friction between the two countries, which accuse each other of not taking enough steps to end the illegal trade in the substance.
Source: RT