"Nobody has told me that I'm being charged, and I shouldn't be because I haven't done anything wrong," said the former US president.
US federal prosecutors notified former President Donald Trump that he is taking a criminal investigation against youseveral local media reported Wednesday, including the Politico newspaper, the ABC channel and CNN, citing sources familiar with the matter.
The inquiry is carried out around the Trump's mishandling of classified documents, who were found at his residence in Mar-a-Lago (Florida) during searches carried out by the FBI last year.
From Politico they point out that the notification to the former president, as well as the recent steps in the framework of the investigation led by special prosecutor Jack Smith mean that a formal charge could arise against the former White House tenant, "which now seems like a decision days, if not hours away."
This week the legal team Trump met with senior Justice Department officials, including Smith. However, neither the attorney general, Merrick Garland, nor his deputy Lisa Monaco, were present at the meeting, details ABC. During the meeting, Trump's lawyers accused bad behavior to prosecutors. Smith He only limited himself to greeting those present in the meeting room, a CNN insider said.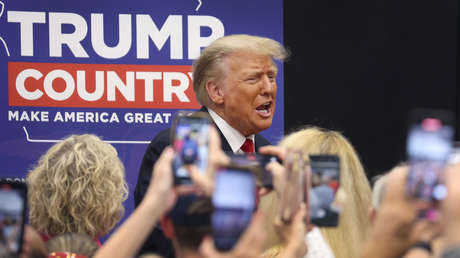 For his part, Trump denied having received any notification in this regard. "No one has told me that I am being chargedand I shouldn't be because I haven't done anything wrong," the politician wrote on his Truth Social network, denouncing that "years ago" it is a "target of the Department of Justice and the FBI turned into weapons".
Last April, The Washington Post reported that the Department of Justice and the FBI have more evidence of possible obstruction by Trump in the investigation into the secret documents. The newspaper noted that investigators would have discovered that Trump personally reviewed the contents of some of the boxes with classified government records, after his advisers received a subpoena for their return, "apparently out of a desire to keep certain things in his possession."
Apart from this investigation into the alleged inappropriate retention of secret documents, Trump faces 34 charges criminals for the alleged falsification of business records of New York, related, among other details, to a payment to adult film actress Stormy Daniels, during the last days of the 2016 election campaign. The former president claims to be innocent of all charges.
Source: RT