Despite being wounded in the chest, Fyodor Simonenko managed to get the girls to safety.
Fyodor Simonenko, a 10-year-old Russian boy who saved two minors during a raid by Ukrainian saboteurs in the Bryansk province, will receive a medal for valor.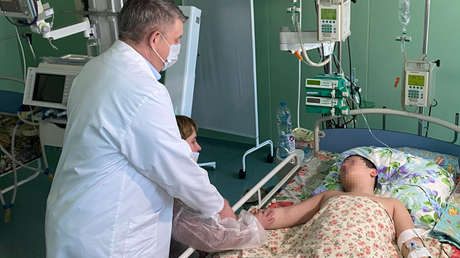 "For his valor, courage and self-sacrifice in the fulfillment of civic duty, award the medal of valor to Fyodor Simonenko," reads the decree signed this Monday by Russian President Vladimir Putin.
In early March, a group of Ukrainian saboteurs crossed the border and stormed into Russia's Briansk province, killing two people.
Fyodor was being taken by car with two other girls to the school in the town of Noviy Ropsk, when the vehicle was attacked by armed people. The driver died at the scene, but the boy helped the minors to go out the back door and told them to run into the forest.
The saboteurs opened fire on all three, hitting Fyodor in the chest. "However, not even in this situation did he lose his composure and was able to take the girls through the woods, catch a passing car and get to safety," the Russian Investigative Committee reported.
Source: RT