The transfer would surpass the previous millionaire agreement reached by PSG with FC Barcelona to sign Neymar in 2017.
The Saudi club Al-Hilal presented a record offer for French soccer player Kylian Mbappe on Monday, valued at 300 million euros (332 million dollars).
The operation comes after Paris Saint-Germain (PSG) left Mbappe out of the squad for his pre-season tour of Japan, willing to sell him unless he signs a new contract.
Since PSG put Mbappe up for sale, several major European league clubs such as Chelsea, Manchester United and Tottenham have expressed interest. Other clubs such as Inter Milan and FC Barcelona have also contacted the French team, given the possibility of exchanging players.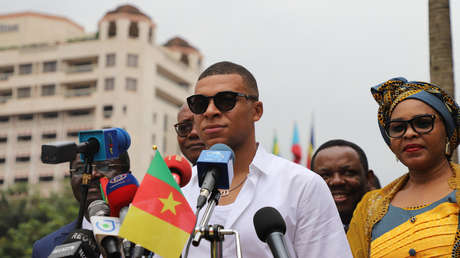 PSG will reportedly accept Al-Hilal's offer, although there have been no talks between the Saudi club and the player yet. Likewise, PSG suspects that his star player has already agreed to join Real Madrid for free next season, once his current contract with the Parisian team expires.
The Saudi club's offer for Mbappe tops PSG's previous record deal with Barcelona to sign Neymar for $215 million in 2017. Spending has skyrocketed in the Saudi professional league after Al Hilal became one of the kingdom's biggest clubs after being bought out in full by the Public Investment Fund.
Source: RT