The attacker, who was arrested, returned to the South American country from Spain, where a dispute began over a family property.
A 48-year-old man was detained in preventive detention in Uruguay, after breaking into the family home and shooting his parents, in a "dispute over a property issue", local media published citing police reports.
The attack occurred on August 20 at a house in the Solymar spa, in the department of Canelones, where a woman was celebrating her 80th birthday with her family. At one point, her son, who had returned to the South American country from Spain where he lived a few days earlier, burst through a window and shot her mother with a Taurus 9mm pistol. The bullet brushed his neck and, according to the police, it gave him a "rather deep rub". Meanwhile, to his father, 82 years old, he was shot in the foot. Despite the injuries, both they are out of danger.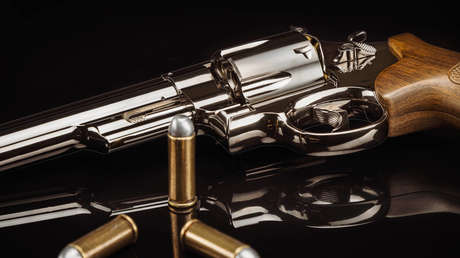 Moments later he tried to fire again, but the weapon jammed, a moment those present took advantage of to confront him until a neighboring policeman arrived and managed to disarm and arrest him. According to his statement, to enter the house he "climbed over the roofs" and crossed the "backyards" of neighboring buildings.
The reason for the attack
Police authorities explained that the man "was in a rather aggressive situation with the relatives", since upon returning to Uruguay he found out that they had put the house in which they lived on behalf of his brother so he had already threatened them.
Finally, the Prosecutor's Office announced the charge for "the authorship of a complex crime of homicide, especially aggravated because his parents were the victims and for attempted premeditation" and he was issued the pretrial detention for 180 days while the investigation progresses.
Source: RT