The President of France assures that he is convinced that the current conflict will not be ended by military means.
Emmanuel Macron, President of France, wants Russia to be defeated in Ukraine, but not crushed, as he declared this Saturday to several local media, including Le Figaro, after participating in the Munich Security Conference (MSC, for its acronym in English).

"I want Russia to be defeated in the Ukraine and I want Ukraine can defend its positionbut I am convinced that in the end it will not end militarily," he explained on board the plane that took him back to his homeland.
In this sense, he indicated that he does not believe, "like some, that Russia will be totally defeated, attacked on its soil", arguing that some "observers want above all to crush" the Slavic country. "This has never been the position of France and never will be," she stressed.
No one can fully win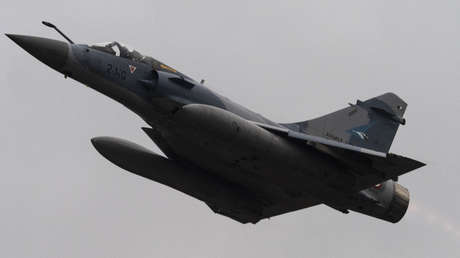 "None of the parties can win outright," he continued, saying that Ukraine needs to carry out a military offensive that disrupts the Russian front in order to bring Moscow and Kiev back to the negotiating table.
On the other hand, the French president commented that —in his opinion— "all the options that are not Vladimir Putin within the current system" seem to him "worse" than the Russian president, in an apparent allusion to strong figures such as Nikolai Patrushev, secretary of the Security Council of Russia.
During his speech at the MSC, Macron stated that "This is not the time for dialogue" with Moscow, which he blames for having escalated the conflict that is being waged on Ukrainian territory "to the point of attacking civilian infrastructure."
Likewise, the French president pointed out that "there will be no peace" on the continent as long as the hostilities between the two neighboring countries continue. In this sense, he recalled that Russia "will always be on European soil." "None of us will change the geography," he declared.
Source: RT