"We cannot take it as a game," warned the Brazilian president.
The president of Brazil, Luiz Inacio Lula da Silva, classified on Monday the attacks on the headquarters of the three powers in Brasilia, perpetrated on January 8, as "a revolt of the rich who lost the elections."
"What happened in the Planalto Palace, in Congress and the Supreme Court was a revolt of the rich who lost the elections. We can't take it as a game. Because one day the people can get tired of being poor and make things change in this country", he commented during the inauguration of Aloizio Mercadante as president of the National Bank for Economic and Social Development (BNDES).
In his speech, in which he stressed the importance of fighting poverty, Lula stated that he won the elections "to make the changes that were not made." "This country cannot continue to be governed by a small minority", he claimed.
Since the attacks took place, considered the most serious against democracy since the dictatorship, the Police have carried out an intense investigation to identify the participants and their alleged financiers.
Last week, the president directly accused former president Jair Bolsonaro of participating "actively" in the riots.
"Very serious slander"
On the other hand, Lula clarified that countries like Cuba and Venezuela have not been able to settle their debts with the BNDES due to Bolsonaro's unilateral decision not to maintain bilateral relations with those nations.
"They didn't do it because the president [Bolsonaro] decided to break relations and not charge to be able to continue attacking us", he sentenced.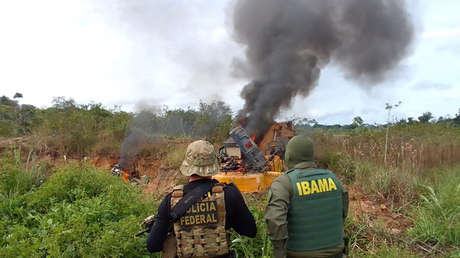 During the electoral campaign, the ultra-rightist was very critical of the loans that were granted from that state institution to countries in the region during the previous Lula governments.
"This bank was the victim of very serious slander during the last electoral process. Narratives, even if they are lies, are worth more than truths often told. In the last four years, we have lived through a process of crazy lies," Lula said.
The president reiterated that "he is sure" that in his government "those countries will pay, because they are all friendly countries of Brazil."
Lula explained that, between 1998 and 2017, BNDES financed engineering services for Brazilian companies in 15 countries in Latin America and the Caribbean, and that the loans gave "profit."
If you liked it, share it with your friends!
Source: RT