The holiday was marked in previous years by antidemocratic acts promoted by the far-right.
The president of Brazil, Luiz Inacio Lula da Silva, asked that Independence Day, which is celebrated this Thursday, be a day "without hate, without fear, and yes of unity", after previous years were marked by antidemocratic acts promoted by the far-right Jair Bolsobaro.
"It is a day to remember that Brazil is one. That we dream the same dreams. That we can have different accents, support different teams, follow different religions, have a preference for this or that candidate, but we are the same great nation, one people unique and extraordinary," Lula asserted during a speech broadcast on the national radio and television network.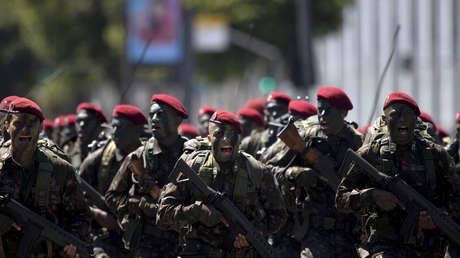 The leader of the Brazilian left said that democracy is the "raw material" for the realization of the country's dreams and "the tool" for these to be fulfilled.
"Democracy, sovereignty and unity"
"Brazil's independence is still unfinished. It needs to be built every day, by all of us, on three great pillars: democracy, sovereignty and unity," he added.
The day is celebrated eight months after the violent attack by hordes of Bolsonaro supporters against the headquarters of the three powers in Brasilia, in protest of Lula's victory in the elections. The president did not refer to this event during his speech to the nation.
Despite no demonstration against the president is expectedthe Ministry of Public Security of the Federal District has reinforced security measures to the maximum.
A civic-military parade, the presentation of military school students and the traditional show of the Brazilian Air Force (FAB) are planned for this Thursday.
If you liked it, share it with your friends!
Source: RT