The Brazilian president considers that the EU-Celac Summit was "extraordinary" and that the condition for starting peace talks is the end of the conflict.
The president of Brazil, Luiz Inacio Lula da Silva, considered that youth and inexperience of the Chilean Gabriel Boric, are behind the "hurries" that his counterpart had so that the countries of the Community of Latin American and Caribbean States (Celac) would pronounce themselves as a bloc on the conflict in Ukraine.
This Wednesday, when asked in Brussels about his lack of alignment with the position defended by his Chilean counterpart, Lula stated: "We all know what Europe thinks of what is happening between Ukraine and Russia. We all know what Latin America thinks. I do not have to agree with Boric, it is his vision".
"I don't have to agree with Boric", says Lula about the Chilean president's talk about Ukraine. The Brazilian president affirmed that @GabrielBoric he was 'serious and imprisoned'. "He has a little more anxiety than the others." Assist ▶️ pic.twitter.com/KCmoudq6jM

— Metropoles (@Metropoles) July 19, 2023
For the Brazilian president, the position assumed by Boric, 37, is due to "the lack of habit of participating" in meetings of the Celac caliber, which – in his opinion – affects the "rush".
"I already had Boric's rush," added Lula, after making a call to understand "that not everyone is in the same rush, nor do they have the same vision of anything."
In it, he pointed out: "He has a little more anxiety than others".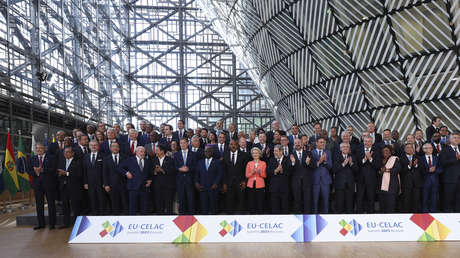 On Tuesday, during his speech at the plenary session of the Summit between the European Union and Celac, the Chilean president complained about the refusal of some States to recognize that the conflict is "against" Ukraine and not "in" Ukraine.
In the meeting between the blocs, which Lula described as "extraordinary", various issues were discussed. In the case of the Ukrainian conflict, most of the states agreed in expressing their "deep concern" and the need for "a just and sustainable peace".
Lula's government has been working for some time to create a group of countries capable of mediating in the conflict. The Brazilian president does not start from the premise that the withdrawal of troops is necessary to start negotiations, but rather that "the sine qua non condition for discussing peace is that the war stops."


Source: RT