The Brazilian president attended the inauguration of Dilma Rousseff as president of the BRICS New Development Bank in Shanghai.
Brazilian President Luiz Inacio Lula da Silva lashed out at the International Monetary Fund (IMF) and other traditional financial institutions for imposing their rules on developing countries, as well as criticizing the widespread use of the dollar, which, in his trial, threatens the future of humanity, and urged the creation of a single currency of the BRICS bloc.
"Why do all countries need to do their trade backed by the dollar? Why can't we trade our own currencies? Who decided that the dollar was?" Lula questioned this Thursday during the inauguration ceremony of Dilma Rousseff as president of the New Development Bank (NDB) of the BRICS, made up of Brazil, Russia, India, China and South Africa.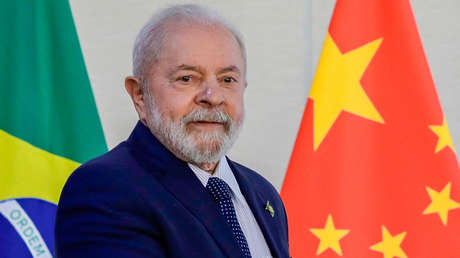 "We need a currency that transforms countries into a more peaceful situation, because today we have to run after the dollar to export", defended the president. In addition, he stressed that the NDB is an alternative to the IMF, since, unlike the latter, it does not impose conditions or other requirements to lend money.
The IMF and Argentina
"It does not correspond to a bank suffocate the economy of a nation as the IMF is doing now with Argentina, as it did with Brazil for so long and as it did with third world countries," said the Brazilian president. "No ruler can work with a knife to the throat because I have debts," he added.
"When the International Monetary Fund or any other institution lends to a third world country, people feel in the right to commandto manage the accounts of those nations, as if they were their hostages", continued Lula. In this sense, he urged the new president of the NDB to "lend money with a view to helping developing countries and not suffocating them", since many already "accumulate unpayable debts" with traditional international organizations.
The BRICS bank "represents a lot to those who dream of a new world", wrote later in a Twitter thread. "It is not fair that we end the 21st century as we began the 20th century, with the rich getting richer and the poor getting poorer", valued Lula.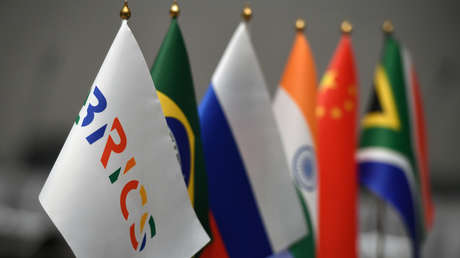 "Chains of conditionalities"
"It is intolerable that, on a planet that produces enough food to meet the needs of humanity, millions of men, women and children they don't have to eat. It is unacceptable that the greed of a small minority jeopardize the survival of humanity," censored.
Lula stressed that the New Development Bank meets all the conditions to become a big bank of the global southwhich rejects the "chains of conditionalities" of the West and is ready to finance various projects of emerging economies in national currency.
In addition, Indian that the NDB already has four new members: Bangladesh, Egypt, the United Arab Emirates and Uruguay, and that several more nations "are in the process of joining."


Source: RT