After the attacks in Brasilia on January 8, the president's protection was in charge of an extraordinary secretariat that will now be eliminated.
The President of Brazil, Luiz Inacio Lula da Silva, and his family will have a personal security team that will be made up of the military and police.
The decision was made after a meeting on Wednesday between the president and his ministers of the Civil House and Justice and Security, Rui Costa and Marcos Antonio Amaro, respectively, and with General Marcos Amaro, head of the Institutional Security Cabinet (GSI), an agency with ministerial rank normally in charge of the presidential guard.
At a press conference, Costa explained that it is "a hybrid model" with the participation of the military, federal police and, eventually, state agents. The coordination of the teams will be the responsibility of the GSI.
"A hybrid model"
"In a consensual, harmonious way, the president arbitrated for a hybrid model, where everyone will work together, both the GSI team and the Federal Police, to guarantee the safety of the president, the vice president [Geraldo Alckmin] and their respective families," he said.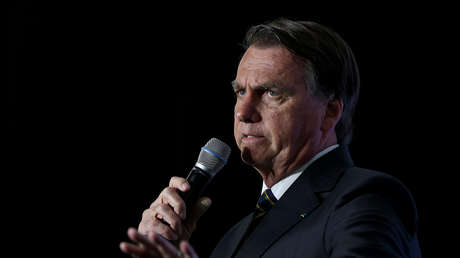 For his part, the Minister of Justice said that both the president and the vice president will have the freedom to choose those responsible for their security during their trips and official commitments.
After the violent attacks by hordes of Bolsonarists against the headquarters of the three powers in Brasilia, perpetrated on January 8, Lula openly expressed his distrust of the GSI and took away its powers.
The Extraordinary Security Secretariat of the Presidency was then created, directed by the Federal Police. However, with the current decision, the secretariat will be removed.
If you liked it, share it with your friends!
Source: RT