The Mexican president also expressed his wishes that the ousted president Pedro Castillo be released.
The president of Mexico, Andres Manuel Lopez Obrador, asked the US ambassador to Peru, Lisa Kenna, to refrain from interfering in the political and social crisis that the Andean nation is experiencing.
"Let the president be released [Castillo] who is unjustly imprisoned. And, with all due respect, that the United States ambassador in Peru no longer interferes," said Lopez Obrador in the framework of his morning conference this Wednesday.
In Peru, protests continue to demand the resignation of President Dina Boluarte, the closure of Congress, the advancement of elections to 2023, and the release of deposed Pedro Castillo. In this context, protesters have denounced the excessive use of force by the Police and the Armed Forces. According to the latest report from the Ombudsman's Office, during the political and social crisis that Peru has been experiencing since last December 56 deaths have been recorded.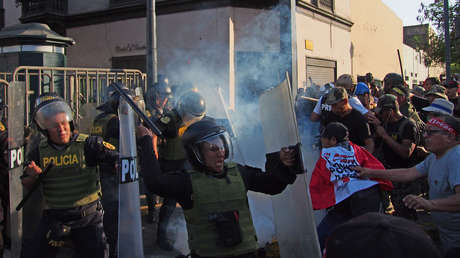 "And hopefully, in the case of Peru, things will improve, that there will no longer be repression"Lopez Obrador wished.
Likewise, the Mexican president expressed his point of view regarding a possible way out of the crisis in the Andean nation: "The best thing in this case is that elections be called, that the people decide, that the democratic method be used ".
This Wednesday the mobilizations in Peru continued. At noon, the authorities reported Blockades at 90 highway points in nine regions of the countryaffecting 20 national highways.
In Lima, the capital, dozens of people demonstrated outside the US Embassy to reject the support that the Joe Biden government has given to the Boluarte Administration.


Source: RT