"And there are still those who maintain that they came to civilize us," said the president when explaining the "greatness" of the Temple of the Inscriptions in Palenque.
The President of Mexico, Andres Manuel Lopez Obrador, Shipping citizens a New Year's message from a "magical and majestic place […] built a thousand years before the Europeans, the Spanish, came to invade" the country.
Through social networks, Lopez Obrador shared a message recorded in the archaeological zone of Palenque, an ancient Mayan settlement from the Classic period (250-900 AD), which was the capital of a dynasty that dominated an extensive region that covered the north of the current state of Chiapas and the south of what is now Tabasco.
"What better place to wish a good year [y] wish, personally, that we enjoy health and be very happy," said the president. "And in public, tell him that I am optimistic and I want to convey that optimism to everyone," he added.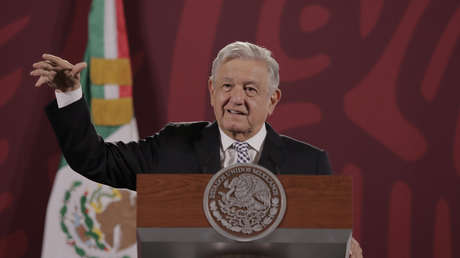 The president explained that his optimism is based on the cultural heritage of the Mexican people. To emphasize this point, he referred to the Temple of Inscriptions, popularly known as the Temple of the Tomb of Pakal, and briefly explained how the enclosure was built, which he used as a background during the message.
"It was built a thousand years before the Spanish arrived," the president stressed. "And there are still those who maintain that they brought us civilization, that they came to civilize us because we were barbarians," continued the chief executive.
Likewise, he assured that the ancient pre-Hispanic civilizations inherited "extraordinary virtues" from the Mexicans, among which he highlighted the honesty on which he bases his optimism.
If you liked it, share it with your friends!


Source: RT