Within the framework of the bilateral meeting, the Mexican president made reference to the companies that operate in the electricity sector.
The Mexican president, Andres Manuel Lopez Obrador, promised this Wednesday with the Prime Minister of Canada, Justin Trudeau, to meet with executives of Canadian companies in the electricity sector that have some disagreement in the Latin American country.
Within the framework of the bilateral meeting held this day at the National Palace in the Mexican capital, Lopez Obrador affirmed that he had a conversation with Trudeau about the "companies that are operating in the electricity sector."
"I made a commitment to Prime Minister Trudeau to welcome companies that may have unfinished business, any dissatisfaction with the attitude of our Government. We are always open to dialogue," the president declared.
During a message to the media by the delegations from Mexico and Canada, Lopez Obrador explained that the two nations seek to "solve problems, differences, that logically arise when it comes to these economic and commercial relations."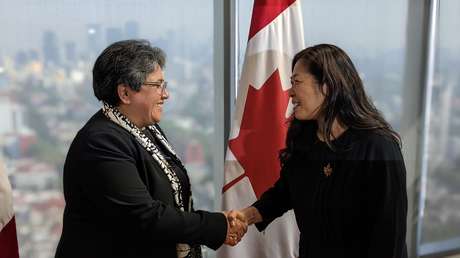 Canadian investment
Likewise, the president announced that he had spoken with Trudeau about the investment of Canadian companies in the Latin American nation, including the operation of TransCanadathe company currently building a pipeline in the Gulf of Mexico.
"It is a large investment, and it is very important because It will mean supplying gas to the southeast of Mexico"Lopez Obrador explained.
Source: RT