The Mexican president reported that he does not own any vehicle, or movable and immovable property, and that he did not obtain financial returns in 2022 either.
The president of Mexico, Andres Manuel Lopez Obrador, presented his patrimonial declaration corresponding to 2022, in which he reported a total income of just over 1.7 million pesos (about 97,200 dollars), reports the newspaper El Universal.
In the DeclaraNet system, of the Ministry of Public Function, Lopez Obrador indicated that last year received a total of 1,697,081 pesos (almost 96,100 dollars) for salary as president, which represents an increase of 68,364 pesos (about 3,870 dollars) compared to 2021.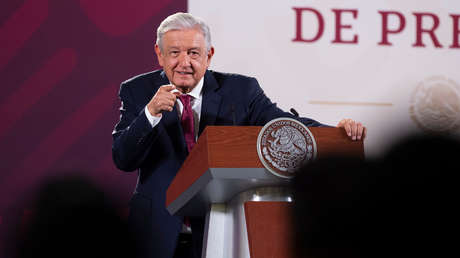 In addition, in his latest statement, the head of state indicated that he had received 19,310 pesos (around 1,100 dollars) from the Pension for Older Adults, a government program for support for people over 65 who do not receive a pension or retirement income. Adding the salary and remuneration from the social programthe total income in 2022 of the Mexican president was 1,716,391 pesos.
The poorest president?
However, the statement does not include royalties from the sales of a book his that, according to the president's own words, could amount to the 3 million pesos (almost 170,000 dollars), reports the local press.
On the other hand, the president reported that does not own any vehicle, nor movable and immovable property, and that neither obtained financial returns (gains from investments). However, she stated that she had two payroll bank accounts, a savings account and another account at the pension fund administrator Pensionissste de Mexico. Regarding his current address, Lopez Obrador indicated that lives in the Plaza de la Constitucionwithout number, of Mexico City, that is, in the National Palace.
Source: RT