The Mexican president also thanked him for his immigration policy.
The president of Mexico, Andres Manuel Lopez Obrador, wrote a letter to his American colleague Joe Biden to invite him to visit energy projects in the states of Tamaulipas and Oaxaca, as well as the archaeological zones of the Caribbean.
The tour, he added, could be prior to the Asia-Pacific Economic Cooperation (APEC) Summit to be held from November 15 to 17 in the city of San Francisco.
"I would like, if your schedule allows it, that before (the Summit) you can be in Mexico, because in addition to talking about matters of public interest and greeting us as friends, we could see, for example, how in Altamira Tamaulipas the company New Fortress, from the USA and the Federal Electricity Commission, a public company in our country, They are building a plant to export gas to Europe"explained Lopez Obrador in the letter that he released during his press conference.
He also proposed that they travel together to Salina Cruz, Oaxaca, where an investment fund from the Danish company Copenhagen Infrastructure Partners will start shortly. the construction of a green hydrogen plant.
The objective, he said, is to supply ships with this fuel and prevent them from transiting the world's seas polluting due to the large amount of hydrocarbons they consume.
Friendship
"It would also be very interesting for him to know an archaeological site of the great Mayan civilization that summarizes the history, culture, and art of our America," he called.
The wealth of the region, he added, will be exposed to the world thanks to the Mayan Train, which is one of the most important infrastructure projects of his Government and consists of the construction of 1,550 kilometers of modern passenger trains.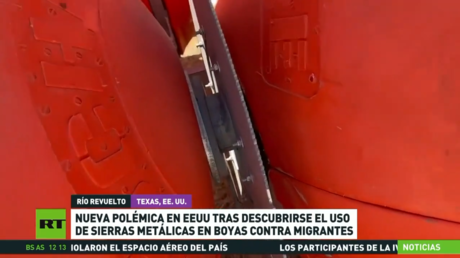 On the other hand, the Mexican president highlighted the achievements that the bilateral relationship has had thanks to the "humanitarian dimension" that Biden has had in terms of immigration, arms and drug control, particularly fentanyl.
He also underscored the importance of the fact that the current US government has opened for the first time a formal channel for migration, which has allowed citizens of various nations in the region to legally enter that country.
"Furthermore, you are the first president in decades who does not advertise by building walls on our border, much less act irresponsibly and inhumanely as the governor of Texas does by placing barbed wire buoys in the Rio Grande, even violating our sovereignty. ", he pointed out when reiterating his complaints against the Republican Greg Abbott, with whom he maintains a confrontation due to his xenophobic policies.
Source: RT