The Supreme Court of Justice of the Nation (SCJN) plans to discuss a project that declares the incorporation of that body to the Sedena unconstitutional.
In the prelude to the discussion of the Supreme Court of Justice of the Nation (SCJN) on the constitutionality of a decree that granted control of the National Guard (GN) to the Secretary of National Defense (Sedena), the Mexican president, Andres Manuel Lopez Obrador urged the ministers not to annul the provision.
"If the Defense Guard does not depend, discipline will be relaxed," Lopez Obrador said in the framework of his morning conference this Thursday. According to the president, if the SCJN determines that the GN cannot be part of the Sedena, it would return to the "model" of the extinct Federal Police promoted by the then Secretary of Public Security, Genaro Garcia Luna, during the government of the PAN Felipe Calderon (2006-2012).
For this reason, Lopez Obrador asked the ministers of the SCJN to take into account the operational deployment of the National Guard in Mexican territory, mainly in states with high rates of violence, such as the northern state of Tamaulipas.
"There are many elements (of the GN) that were not available before and that they are acting in a disciplined manner, they already have headquarters", he added.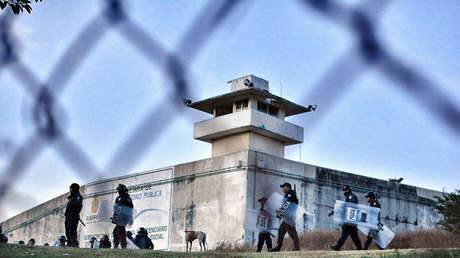 project under discussion
Although at the moment there is no date for the discussion of the unconstitutionality action 137/2022presented by opposition senators against the GN decree that was published in the Official Gazette of the Federation (DOF) on September 9, 2022, the draft sentence of the minister Juan Luis Gonzalez Alcantara Carranca in this regard was recently released.
In the document, which must be voted on by the SCJN soon, the minister declares the incorporation of the National Guard into the Sedena is unconstitutionalwhile confirming that military action in public security tasks must be strictly exceptional.
Source: RT