A US soldier appears in a video broadcast in London, despite the fact that the White House denies that they have sent projectiles of this type.
The British authorities announced this Sunday that the training of Ukrainian soldiers to handle the Challenger 2 tanks had been completed.
For this reason, the British Ministry of Defense published a documentary on the training process that shows, among other episodes, how the Kiev troops received training to the use of depleted uranium shellswhose supplies were announced by London last week.
In the recording, several British Army officers and at least one US officer are seen, as well as various munitions, one of which, orange and blackhas attracted the attention of specialists.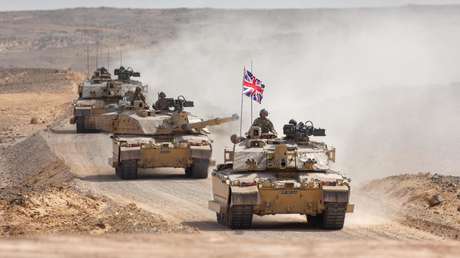 Conflict and Environment Watch expert Doug Weir said in comments to the investigative journalistic portal Declassified UK that the projectile in question "appears to be an exhibition version British CHARM3 DU ammunition inert [denominacion tecnica en el arsenal de Londres de los proyectiles de uranio empobrecido] 120mm".
Weir also explained that when depleted uranium munitions hit tanks and other armored vehicles "they fragment and burn, generating chemically toxic and radioactive microscopic particles that pose an inhalation risk to humans".
On the other hand, from Declassified UK they indicate that the presence of an American soldier during the training session could lead to "further escalation of tensions", given that the White House has denied sending their ammunition with depleted uranium.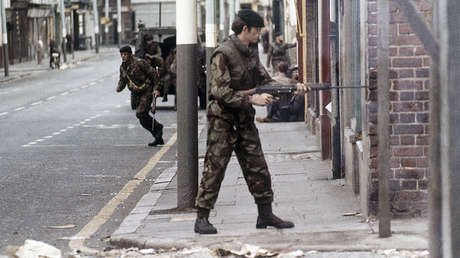 A spokesman for the British Defense defended the shipment of these munitions to the media, assuring that "it is likely" that the effects of their use for health and the environment "be short". However, its use in previous conflicts, such as the NATO bombing of Yugoslavia in 1999 or the US invasion of Iraq in 2003, has been associated with a sharp rise in rates of cancer and birth defects.
Meanwhile, the head of the Radiological, Chemical and Biological Defense Troops of the Russian Armed Forces, Igor Kirillov, warned on March 24 that the use of depleted uranium ammunition will cause "irreparable damage" for the health of the Ukrainian military and civilians. In addition, cultivation areas will be contaminated, while radioactive substances will be dispersed to other parts of the country by means of transportation.
On the other hand, Russian President Vladimir Putin declared last Saturday that Moscow agreed with Belarus the deployment of tactical nuclear weapons. The president linked the move to London's decision to supply kyiv with depleted uranium munitions.
Source: RT