More than 50 high-level foreign delegations, including 17 heads of state and government, attended the ceremony.
Luiz Inacio Lula da Silva assumes the Presidency of Brazil this Sunday in the presence of at least 53 high-level foreign delegations, including 17 heads of State and Government, and with a great popular celebration that brought together some 300,000 people.
In a ceremony in Congress, Lula together with his vice president, Geraldo Alckmin, begin a new term, in the midst of a rigorous security scheme, after the recent riots in Brasilia and the attempted attack with an explosive carried out by supporters of the outgoing president, Jair Bolsonaro.
The 77-year-old political veteran begins a new period full of challenges: he will have to face a severe economic situation, with 33 million people in a situation of hunger, 11 million unemployed, insecurity, environmental problems and complex geopolitics.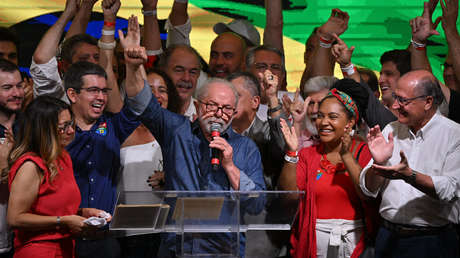 In the same way, Lula knows that he has to govern "for the 215 million Brazilians" and has assured that "two countries do not exist", but the results of the presidential elections showed that it will not be easy at all: the ballot boxes reflect a fractured country between two opposing visions, and a Congress and three important states dominated by Bolsonarism.
Lula will try to recover the international relevance that Brazil had during his term. According to analysts, Bolsonaro diplomacy leaves Brazil isolated, especially due to its efforts to end the traditional equidistance, with its excessive alignment with former US President Donald Trump to the detriment of China (its main trading partner, ahead of the US). ) and with countries governed by the conservative right.
On the other hand, it is expected that Lula's mandate will also provide a respite for the Brazilian Amazon, which in recent years under Bolsonaro has registered records of deforestation and fires. According to environmentalists, this is due to the rhetoric and the measures adopted by the now outgoing president to favor the advance of agribusiness over protected areas, including indigenous reserves.
Source: RT