On July 11 and 12, Vilnius hosts the meeting of the leaders of the 31 member countries of the military bloc.
Security and defense measures in Lithuania have been drastically tightened ahead of the NATO summit due to take place next week in Vilnius, just 30 km from the border with Russia's ally Belarus.
16 members of the Atlantic Alliance have deployed some 1,000 troops to protect US President Joe Biden and other leaders who will attend the event on July 11 and 12.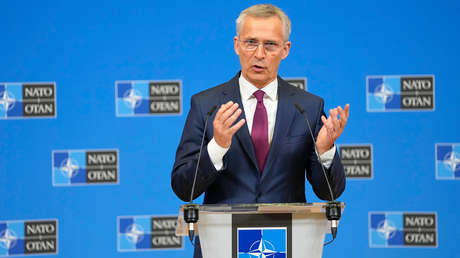 Several of the countries that make up the military bloc have supplied advanced anti-aircraft systems which Lithuania does not have. Thus, Germany has deployed 12 US-made Patriot system vehicles, capable of intercepting ballistic missiles, aircraft and cruise missiles, reports Reuters.
Spain has sent anti-aircraft systems NASAMSwhile France is supplying self-propelled howitzers Caesar. Planes military of France, Finland and Denmark are based in Lithuania, while the UK and France provide capabilities antidrones.
In turn, Germany and Poland have mobilized special forces with helicopters to the Baltic country, while other nations have offered response teams to potential attacks. chemical, biological, radiological and nuclear.
In parallel, Lithuania has tripled its personnel on the borders with Belarus and the Russian enclave of Kaliningrad, reinforcing it with uniformed personnel from Latvia and Poland. Those two nations have also sent policemen to help patrol the capital lithuanian
Vilnius' mayor has suggested that citizens go to the countryside if they want to avoid traffic problems, as large parts of the city center will be cordoned off during the summit.
The coordination of the military assistance to Ukrainemeasures to strengthen defense in Europe and the budget of the Atlantic Alliance will be some of the key issues at the summit in Vilnius, NATO Secretary General Jens Stoltenberg revealed on Friday, confirming that Ukrainian President Vladimir Zelensky had will attend the event.
From Moscow they have repeatedly denounced that NATO participates directly in the conflict in Ukraine, spending millions of dollars in war aid to kyiv and demonstrating its willingness to escalate.
Source: RT