The Pentagon expressed concern about the development of the DF-27 ballistic missile, which, according to its data, covered a distance of 2,100 kilometers in 12 minutes during a recent test.
Amid more than a hundred leaked documents from the US Pentagon and special agencies, journalists have tracked deliberations by top officials about China's weapons development and Beijing's eventual ability to penetrate US anti-missile systems.
A classified document from the US Secretary of Defense and Chairman of the Joint Chiefs of Staff dated February 28 of this year, seen by Daily Caller, echoes the Chinese test of a Dongfeng-27 ballistic missile ( DF-27), capable of carrying hypersonic warheads, which took place on February 25. The DF-27 flew over a distance of 2,100 kilometers in about 12 minutes.
The missile, still under development, is designed to enhance China's capabilities to strike targets beyond the Second Chain of Islands in the Pacific and has a "high probability of penetrating US anti-missile systems," the report said.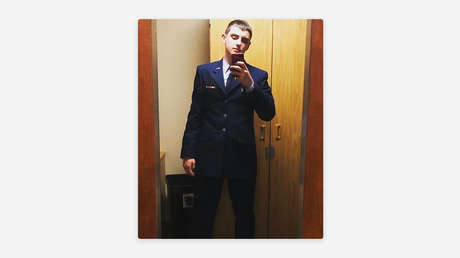 The aforementioned Second Chain of Islands is the eastern border of the Philippine Sea, and includes the Ogasawara Islands and the Volcanoes of Japan, as well as the Marianas, which include Guam and Western New Guinea. It is considered the second containment maritime border of the US against China.
Meanwhile, little information is available about the DF-27. In a 2021 Department of Defense report, it is described as a long-range ballistic missile, of between 5,000 and 8,000 kilometerswhich means it could be intermediate range or even intercontinental.
Hans Kristensen, director of the Nuclear Information Project of the Federation of American Scientists, told The Washington Post that the DF-27 can be considered both a strategic and a tactical weapon, given its potential ability to carry conventional and nuclear warheads.
"The Chinese have abandoned their previous philosophy of minimal nuclear deterrence and have determined, both in terms of numbers and types of systems, that they need more," Kristensen said. "This adds to that picture," she added.
Source: RT