Under Arkansas state law, to keep patients in medical facilities for more than 72 hours, appropriate legal proceedings must be initiated.
At least 26 former patients have accused a prominent psychiatrist in the state of Arkansas, USA, for holding them against their will for longer than the time stipulated in state law in order to collect money for treatment that he did not provide, reports NBC.
"I was not receiving any type of medical attention"a former patient, William VanWhy, told the outlet, referring to his detention of more than three days last year in a mental health unit at Northwest Medical Center, adding that he was finally released through a court order obtained with the help of his partner and a lawyer.
It should be noted that patients with mental health problems may be held against their will for 72 hours if they are considered to pose a danger to themselves or others. But to keep them longer, proper legal proceedings must be initiated, under Arkansas law.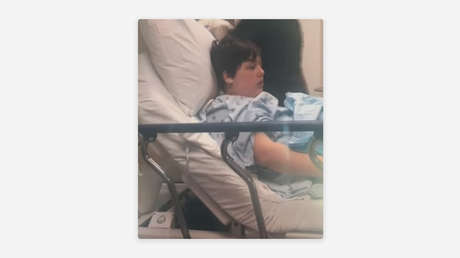 In that context, Brian Hyatt, the psychiatrist who ran the unit at the time, is being investigated by state and federal authorities on charges that include false imprisonment and Medicaid frauda government health insurance program for low-income people, which from January 2019 to June 2022 paid more than $800,000 to the medical center where the suspect worked, picks up the medium.
retained for the purpose of "billing"
"It was like I was in a prison", said another former patient, Shannon Williams, quoted by the media, when reporting that she had suffered a crisis, since she was struggling to overcome the death of her grandmother when she learned of her brother's death from covid-19. Thus, she was transferred to the Hyatt unit, where she was stripped naked and injected with a sedative against her will and subsequently held for five days.
VanWhy and at least 25 other former patients filed their lawsuits against the 50-year-old Hyatt, alleging that they were prevented from leaving for days and sometimes weeks "for the sole purpose of fraudulently billing for treatment that was not performed," Arkansas Business says. In this framework, Arkansas Attorney General Tim Griffin accused the psychiatrist of running an insurance scam, alleging that he rarely treated patients and then billed Medicaid with "the highest severity code on each patient."
For its part, the defendant's legal team told Arkansas Business last June that Hyatt "denies the accusations" and "despite his career as a leading physician", he has become the target of a "ruthless attack on his character and service".
Source: RT