According to the Russian Foreign Minister, the West uses "pro-kyiv propaganda" in order to "wage war against Russia."
Russian Foreign Minister Sergei Lavrov said on Thursday during his first official visit to Bangladesh that states are "increasingly tired" of the West trying to "ukrainize everything and everyone"and to try to drag the issue of the conflict into all international events.
"As for the attempts to Ukrainize everything and everyone by our Western colleagues, they are increasingly tiring countries that want to do specific things instead of supporting propaganda in favor of the kyiv regimewhich is used by the West to wage war against Russia", he indicated.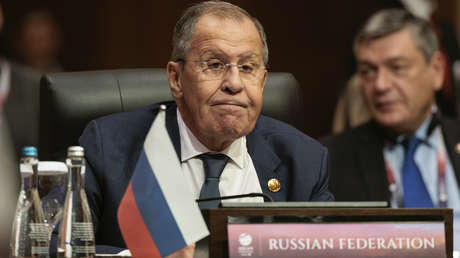 According to the chancellor, Western countries, with the help of some Asian partners, also tried undermine "constructive work" of the East Asia Summit to impose the Ukrainian issue under "various pretexts". However, they did not achieve their objectives and it was confirmed that the summit will focus on their previously agreed agenda, which "does not include issues of geopolitical proportions […] nor is it dedicated to resolving crisis or conflict situations," he explained.
"In the end, the ASEAN spirit prevailed [Asociacion de Naciones del Sudeste Asiatico]which remained faithful to its principles of seeking a balance of interests and consensus," added the Russian minister during the press conference. In his statements, Lavrov stressed that one of the main objectives of the US is to separate Russia and China from their regional partners.
"I think that if we analyze everything that the Americans and their allies are doing to promote their interests under the banners of the so-called Indo-Pacific strategies, we will understand that, of course, one of the main tasks is contain China and isolate Russia in this region, but this is part of an absolutely global process of NATO expansion led by Washington", he claimed.
"All this is aimed at undermine security architecture which has been built for decades within the framework of the formats initiated by ASEAN. These formats included the US, other Western countries, China, the Russian Federation and India on equal terms. Decisions were made by consensus and this is precisely what Washington and its satellites do not like," concluded the Russian minister.
Source: RT