A powerful cyclone hit Brazil on Monday, killing at least 41 people, according to a new report. 46 people are also missing. More than 147,000 people are affected in total.
Brazilian authorities have increased the number of missing people from 25 to 46 after the passage last Monday of a devastating cyclone in the south of the country, which left at least 41 dead, according to a new report released Friday.
The search to try to find the missing continues, assures in a press release the civil security of the state of Rio Grande do Sul, the southernmost of the 27 states of Brazil.
Heavy rains and strong winds triggered by the cyclone forced more than 11,000 people from their homes. More than 147,000 people have been affected, according to the latest estimates.
87 municipalities affected
Several buildings were destroyed and towns were flooded. A total of 87 municipalities were affected, authorities said, reporting 223 injuries.
The governor of the state of Rio Grande do Sul, Eduardo Leite, visited the municipality of Mucum on Thursday, the most affected with at least 15 dead and some 30 missing, and promised that it would be quickly rebuilt.
"We are going to guarantee the reconstruction of these cities, their infrastructure and the lives of these people," said Eduardo Leite at a press conference, estimating the needs to rebuild road infrastructure at around $20 million.
Nearly a thousand rescuers deployed
Nearly a thousand rescuers and around ten helicopters were deployed as part of the rescue operations, which became complicated on Thursday after the collapse of two bridges and the partial or total blocking of several roads.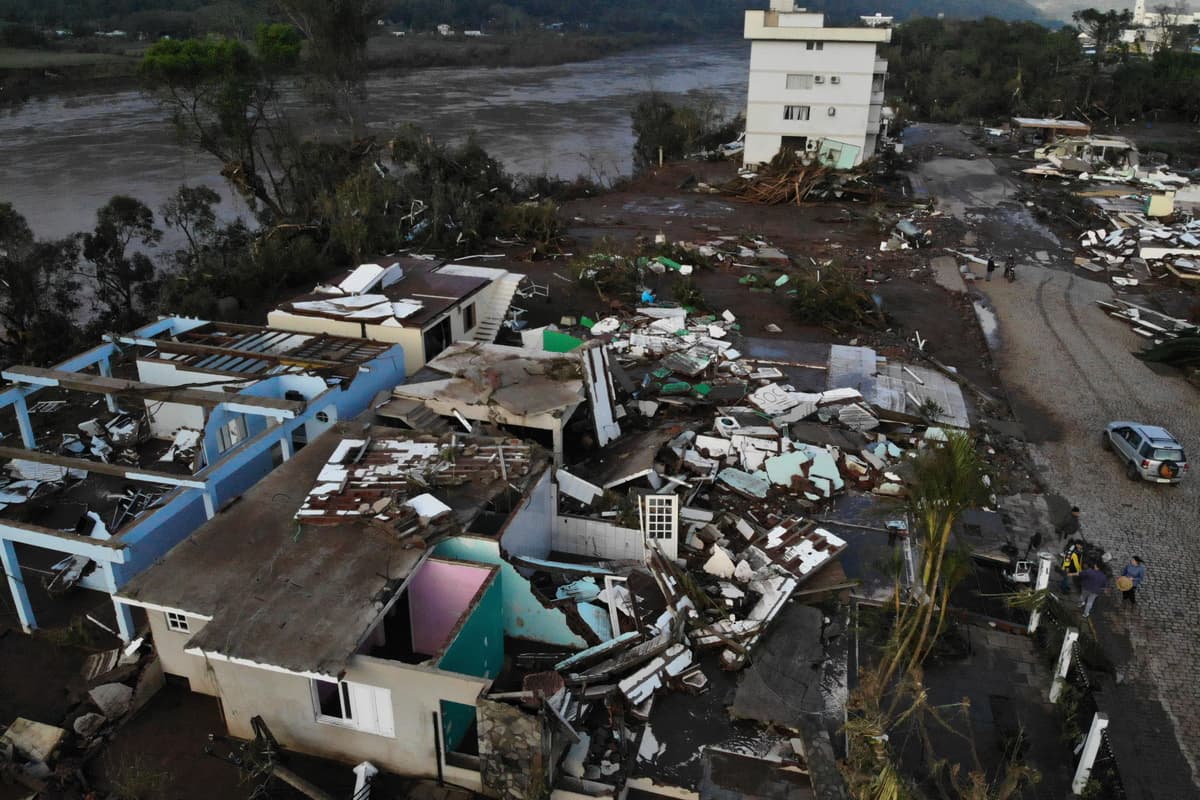 Authorities expect unsettled weather to persist in the region until Saturday morning "due to the approach and advancement of a cold front" from neighboring Uruguay.
Brazil frequently experiences extreme weather events, and scientists link them to the effects of climate change. In June, a cyclone killed at least 13 people in the same state of Rio Grande do Sul.
In February, 65 people were killed by landslides caused by record rains that hit Sao Sebastiao, a seaside resort about 200 kilometers from Sao Paulo in the southeast of the country.
Source: BFM TV