The president also assured that the Ecuadorian government is "under attack."
The president of Ecuador, Guillermo Lasso, accused journalists from the South American country of committing "murder of reputation", in the midst of a corruption scandal in public companies involving his brother-in-law Danilo Carrera, whom he has defended.
"A free press is one thing and another thing is those who, under the title of journalists, carry out activities that are classified as a murder of the reputation of an honest and a murder to the reputation of a President of the Republic who does not accept blackmaildoes not accept conditions and will never advertise in exchange for applause from any media," the president said during a promotion ceremony for the National Police, held in Quito.
During his speech, he also assured that his administration is under attack.
"How the Government does works, how it puts the economy in order […] we are under attack. A rude, lying attack, which intends to stain the honor of my Government and my personal honor, which we are not going to allow. In 20 months of government, I did everything necessary," he added.
The alleged plot
His statements are given in the midst of the scandal in Ecuador over the alleged existence of a corruption scheme in public companies.
The controversy arose after the local newspaper La Posta published, at the beginning of January, a journalistic report in which it indicated that the alleged plot is led by Carrera and it would be operating mainly in the National Electricity Corporation and in the Electricity Corporation of Ecuador.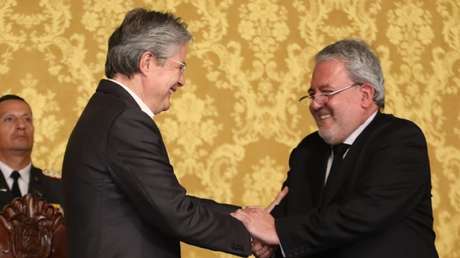 According to the investigation, Lasso's brother-in-law, despite not having any position in the Government, manages public companies and is the one who decides which private firms work with the State and which do not, in exchange for bribes.
The former president of the Coordinating Company of Public Companies, Hernan Luque, and the citizens Leonardo Cortazar and Ruben Cherres would also be involved in the case.
The case was dubbed by the media as 'The Great Godfather'but the State Attorney General's Office (FGE), which launched an investigation in this regard and has carried out searches and seizures, gave it the name 'Encuentro', which seems to be taken from the slogan that the Lasso administration uses in its advertisements: " Government of the meeting".
The National Assembly also opened an inspection process on political responsibilities in this scandal.
Source: RT