The structure would be made up of Canada, the US, Japan and South Korea.
Canada invited the US, South Korea and Japan to create a quadruple format of cooperation, similar to the Quadrilateral Security Dialogue, known as 'Quad', made up of Australia, India, Japan and the US, according to sources diplomatic, quoted this Monday by Kyodo.
According to people consulted by the Japanese news agency, the initiative is part of efforts to counter China and Russiaas well as to strengthen ties between countries "belonging to the liberal democratic camp" in the Asia-Pacific region.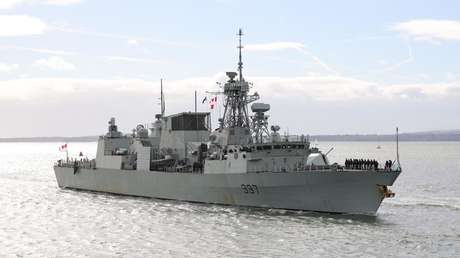 Along these lines, the Canadian authorities want to promote "universal values ​​such as democracy, the rule of law and human rights" in cooperation with the aforementioned countries, as well as address climate change and other global problems.
According to the outlet, the Canadian government conveyed the proposal to Japanese Prime Minister Fumio Kishida when he visited Ottawa in January. While Washington supported the idea, Japanese officials believe it will take time to implement.
It should be recalled that Canada previously labeled China an "increasingly disruptive global power" in its strategy for the Indo-Pacific region, unveiled in November last year. At the same time, the document intends to deepen ties with forty countries in the area.
Source: RT