Djokovic left the message on a camera lens after beating the American Aleksandar Kovacevic in the first round of Roland Garros.
The Serbian tennis player Novak Djokovic spoke on Monday about the increase in tensions in Kosovo after his presentation at the 2023 Roland Garros tournament.
"Kosovo is the heart of Serbia, stop the violence," he wrote in his native language over a camera lens after beating American Aleksandar Kovacevic 6-3, 6-2, 7-6(1) in the first round of the tournament. .
"Kosovo is the heart of Serbia – stop the violence", Novak Djokovic wrote on camera after winning the first round of Roland Garros pic.twitter.com/zoAuBxDtjv

—Spriter (@Spriter99880) May 29, 2023
"As a Serb, what is happening in Kosovo hurts me, our people have been expelled from the municipalities. This is the least I could do," said the number 3 in the ATP 'ranking' at a press conference after the match. "I think many don't know what the future holds for Kosovo, but it is important to show harmony in situations like this," he added.
"I don't know if they will punish me, […] but I would do it again", emphasized Djokovic about his pronouncement.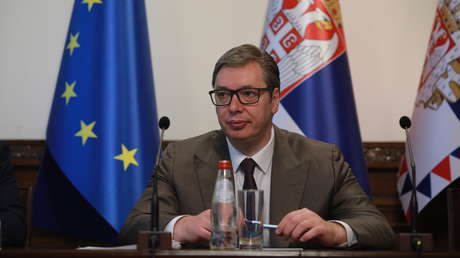 This Monday, the president of Serbia, Aleksandar Vucic, declared that the tensions in Kosovo were organized by the prime minister of the region, Albin Kurti, who has the objective of provoking "a conflict between the Serbs and NATO". The president pointed out that 52 Serbs were injured and three of them are in serious condition as a result of the clashes that took place in Kosovo.
The moment in which Kosovar Police officers reacted with tear gas to prevent the Serb protesters from entering the Zvecan town hall was recorded on social networks.
The unarmed Serbs were attempting to seize local administration buildings that newly elected Albanian mayors joined last week, sparking strong protests north of the self-proclaimed republic.


Source: RT