The final recipient of the AH-6 attack helicopters is supposed to be the Thai Army. South Korea's largest airline manufactured and sold 309 reconnaissance helicopters from 1977 to 1988.
The main South Korean airline, Korean Air Co., announced Monday that it has delivered the first fuselage of the AH-6 helicopter manufactured by order of the American consortium Boeing Defense, Space & Security (BDS).
Korean Air closed a contract with Boeing for the manufacture of eight AH-6 helicopter fuselages, to be assembled by BDS, in December 2021.
The AH-6 is the updated attack version of the MH-6 special operations light helicopter, developed from the MD 500/OH-6 reconnaissance helicopter.
Korean Air did not specify the end user of the helicopters, but Boeing received an order for eight AH-6i helicopters from Thailand. The US firm was awarded a $103 million contract under Thailand's overseas warfare procurement program in February 2022, with delivery expected in 2024 and 2025, Defense News reported.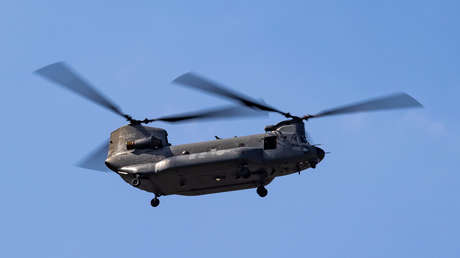 Korean Air manufactured the first 500MD helicopter and sold a total of 309 500MD helicopters to the military, public organizations and private companies from 1977 to 1988.
The company also exported 516 500MD airframes, and recently successfully developed an unmanned version of the 500MD.
The Thai AH-6s will be equipped with L3 Harris Technologies Wescam MX-10 electro-optical sensors and will be compatible with night vision goggles, according to Defense News, citing a proposed sale approval announcement from the US State Department. .UU. in 2019.
Korean Air will continue to collaborate with Boeing to expand its export and new aircraft development and manufacturing business in the future.
Source: RT