Kim Yo-jong asserted that Pyongyang will "never tolerate anyone slandering" its right to self-defense and vowed to take "the toughest counterpart until the end."
Kim Yo-jong, the influential sister of North Korean leader Kim Jong-un, warned the US on Wednesday of "a more fatal security crisis" in the face of Washington's attempts to condemn the recent test of an intercontinental ballistic missile carried out for Pyongyang.
The announcement came after a meeting of the UN Security Council in which the US representative, Linda Thomas-Greenfield, assured that the White House will publish a document to repudiate recent missile tests. After the meeting, the ambassador presented a joint declaration of 14 countries supporting efforts to limit Pyongyang's weapons programs.
In response, Kim's sister, who officially holds the post of deputy chairwoman of the country's Labor Party Central Committee, reproached the UN for "turned a blind eye" of the "very dangerous" US and South Korean military exercises. "This is obviously the application of double standards," she summarized, quoted by the North Korean news agency KCNA.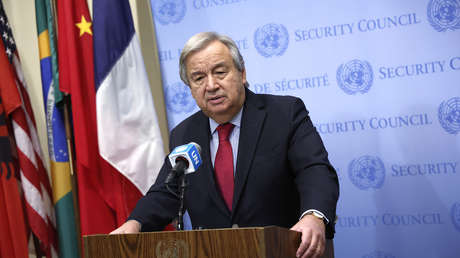 Likewise, he compared the US with "a barking dog seized with fear"and crossed out"rabble" to countries such as the United Kingdom, France, Australia, Japan and South Korea, which joined the joint declaration.
"The Democratic People's Republic of Korea (DPRK) strongly condemns such reckless moves by the US and the group of reactionaries following it as a deliberate violation of our sovereignty and a serious political provocation to bring the situation on the Korean peninsula to a new crisis phase," Kim Yo Jong denounced.
Along the same lines, the senior official reiterated that Pyongyang "will never tolerate anyone slander"his right to self-defense and promised to take"the toughest counterpart to the end". At the same time, he stressed that "the more he insists [Washington] in acts" against North Korea, the more it will have to face "a more fatal security crisis."
The Security Council meeting on Monday followed the launch of the Hwasong-17 intercontinental ballistic missile last Friday. The US and its allies condemned the test and called for more restrictions to limit the capabilities of North Korea's nuclear and missile program. For their part, Russia and China, two permanent members of the Council, rejected the idea of ​​imposing new sanctions.
United Nations Security Council resolutions prohibit North Korea from conducting ballistic missile tests. However, Pyongyang already carried out more than 60 tests of this type so far this year, according to UN estimates.
Source: RT