Kim Yo-jong rejected the proposals for dialogue "without preconditions" on the North Korean nuclear program proposed by Washington, which he described as a "trick".
The deputy head of the Central Committee of the country's Workers' Party, Kim Yo Jongdeclared this Monday that the US government must stop resorting to "senseless provocations" against your nation to avoid security risks.
In a comment published by the Korean Central Telegraph Agency (KCNA), the sister of North Korean leader Kim Jong-un rejected proposals for dialogue "no preconditions" on the North Korean nuclear program stated this Sunday by the White House Security Council adviser, Jake Sullivan, in an interview with the US channel CBS. According to the senior North Korean official, the negotiation format promoted by Washington is a "trick ".
"We are very aware that what the US can offer the Democratic People's Republic of Korea in dialogue is all changeable and reversible. However, what the US wants from the DPRK is 'complete and irreversible denuclearization'. So can we trade the eternal security of our State for immediate benefit by placing our faith in such a reversible compromise? We do not act against our own interests", he sentenced.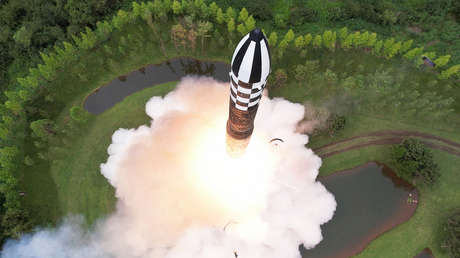 At the same time, Kim's sister criticized Washington for its joint military exercises with South Korea, while lashing out at the White House's plans to deploy for the first time in 40 years a nuclear strategic submarine on the Korean peninsula. The senior official stressed that the strengthening of the deterrence system by the Pentagon will only lead to Pyongyang be located "farther" of the dialogue table.
He also reiterated that North Korea will not agree to give up its nuclear arsenalwhile being aware that the US can resort to the "Old trick" of the provisional suspension of military exercises with Seoul as part of its attempts to launch negotiations on denuclearization. "It is an illusion for the US to think that it can stop the advance of the DPRK and, furthermore, achieve irreversible disarmament through the suspension of joint military drills, the cessation of the deployment of strategic means and the reversible relief of sanctions," said the president's sister.
Joint exercises after another pitch
Last Sunday, the US, South Korea and Japan conducted military missile defense exercises in international waters of the Sea of ​​Japan. The drills took place days after the launch of a intercontinental ballistic missile solid fuel hwasong-18 by North Korea amid Washington's "military provocations."
For his part, the US National Security Adviser, Jake Sullivan, said that Washington is monitoring these launches "very closely." In addition, I do not discard that North Korea can carry out what would be its seventh nuclear test.
Source: RT