Pak Jong-chon was also secretary of the Central Committee of the Workers' Party.
North Korean leader Kim Jong-un has ousted the country's second most powerful military official, Pak Jong-chonin what would be the last major shake-up among the leaders of the Asian nation, state media reported.
Pak, was removed from the posts of vice-chairman of the Central Military Commission of the ruling Workers' Party and secretary of its Central Committee, and has been replaced by Ri Yong-gil.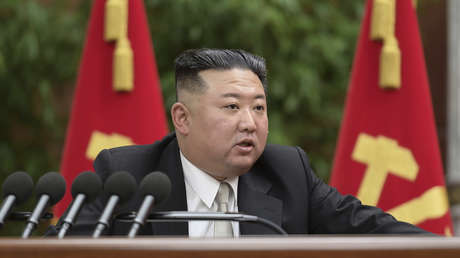 The decision was made at the annual meeting of the Central Committee held last week, state news agency KCNA reported on Sunday. Pak was seated, head bowed, in the front row of the podium during the meeting. Later, your seat was released. No reason was offered for the move.
The Central Military Commissionled by Kim, is considered even more powerful than the country's Defense Ministry when it comes to military decision-making.
Oh Gyeong-sup, a researcher at the Korean Institute for National Unification in Seoul, told Reuters that Pak could have assumed responsibility of a "failure in security operations" following a recent incident in which North Korean drones invaded southern airspace.
When Seoul responded by sending three drones across the border, there was apparently no response from Pyongyang, indicating that its defenses may have failed detection of the devices.
Pak was briefly demoted in 2021 when Kim rebuked some officials for their handling of the pandemic response. covid-19but was later promoted again.
Source: RT