On Friday the Ways and Means Committee of the Democratic-controlled US House of Representatives released Donald Trump's tax returns, offering the most detailed overview yet of the 45th US president's finances. corresponding to period 2015-2020when he was in charge of the White House.
The measure was the last chance for the Democrats to reveal any information about Trump they have obtained, since in a few days control of the House will formally pass to the Republicans, who have opposed the possible publication of those documents, arguing that it would make a dangerous precedent.
The statements revealed that the former president paid very little in federal income taxes the first and last year of his term, since the record of huge losses helped him reduce his tax bill. For example, in 2015 Trump lost 105 million dollars and in 2016 another 73 million, according to the documentation.
Trump's tax returns allow the following conclusions to be drawn.
Questionable Tax Claims
In his tax returns, Trump claimed large amounts of interest he earned on loans he made to his children. However, the Joint Committee on Taxation, which reviewed the documents, noted that if the interest did not match the market rate, it could be considered a gift for tax purposes, leading to a higher tax burden.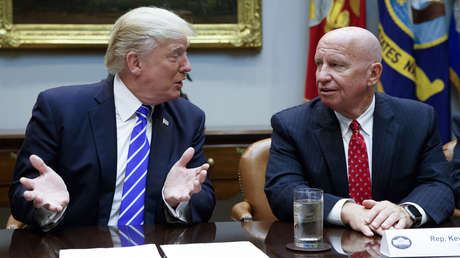 During each year of his presidency Trump claimed to have collected exactly $18,000 in interest from his daughter Ivanka and $8,715 from his son Donald Jr. Between 2017 and 2019, Trump said he received exactly $24,000 from his son Eric and, in 2020, $19,605. "It is unusual to obtain interest in round numbers, very rare"said Martin Sheil, a former supervisory special agent in the Criminal Investigation unit of the US Internal Revenue Service.
At the same time, the politician declared an identical amount of expenses and income from his company DJT Aerospace LLC. Every dollar the company earned went to payroll, fuel, etc., making the company zero dollars in revenue and therefore nothing to report.
Bank accounts abroad during the presidency
Trump reported having had between 2015 and 2020 bank accounts abroad, specifically in the UK, Ireland and Chinaof which the former president was obliged to inform the Financial Crimes Execution Network.
Furthermore, in the first year of his presidency, Trump paid more foreign tax than federal tax on U.S. income. In 2017, he paid just $750 in the U.S. after reporting large losses in previous years, wiping out virtually all of his tax liability at home, in contrast to the nearly $1 million he paid that same year in taxes abroad.
Deductions for donations
During his presidency, Trump promised that each year he would donate his entire salary, $400,000, to charity. In 2018 and 2019, he declared that he had made large donations, which helped him to offset the millionaire income that he recorded in those years. In this context, the Joint Committee on Taxation raised questions about the accuracy of some of the huge deductions for charitable donations that appeared on Trump's tax returns from previous years.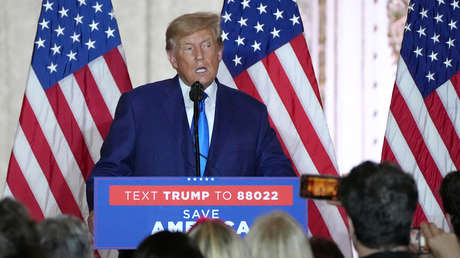 2020 was the only year in which the then occupant of the White House did not claim donations to charities on his tax return. That same year, Trump reported a large loss of $4.8 million, for which he was exempt from paying federal income taxes. That means Trump didn't pay not a single dollar in taxes federal and had no need to minimize his profits.
Trump's own 2017 tax law
The 2017 Republican tax plan, which Trump defended and signed, appears to have limited the amount he could claim on one part of his complex tax return. The tax law, known as SALT, limited the deduction of state and local taxes to $10,000 a year.
Thus, he paid $10.5 million in taxes in 2018, but was only able to deduct $10,000. Likewise, Trump paid $8.4 million in 2019 and $8.5 million in 2020, but claimed the maximum allowed of $10,000.
By comparison, in 2016 and 2017 the amount Trump was able to recover from state and local taxes was far greater: $5.2 million each of those two years.
presidential audits
The Ways and Means Committee, which is responsible for overseeing the US Internal Revenue Service (IRS), investigated whether Trump's tax returns during his tenure were properly audited under the IRS's mandatory audit program for the presidents of the country.
The agency determined that only one mandatory audit took place in 2016, which was not held until 2019, the year in which Democrat Richard Neal asked the IRS for Trump's tax returns and information.
"The investigation that was done in connection with the mandatory audit program was non-existent," Neal said.
years of struggle
The publication of the report on Donald Trump's tax returns came to light after a long battle that was finally approved by the Supreme Court. For his part, Trump and his legal team continually sought to keep his statements secret.
"Democrats should never have done it, the Supreme Court should never have approved it, and it's going to lead to horrible things for a lot of people," the former president warned.
In addition, the Republicans assured that the publication could provoke retaliation for the Democrats once they lose control of the House, at which time the Republicans could investigate Hunter Biden's tax returnsson of the current president.
Source: RT