To facilitate trade on the continent, President William Ruto encouraged joining the pan-African payment system launched in January 2022 and not being "hostages to any currency."
African countries have to reject the dollar and join the Pan African Payment and Settlement System (PAPSS) to facilitate trade on the continent, Kenyan President William Ruto said Monday, quoted by local media.
"All of us have problems making payments for goods and services from one country to another because of differences between currencies. And in the midst of all this, we are all subjected to the dollar environment," Ruto said.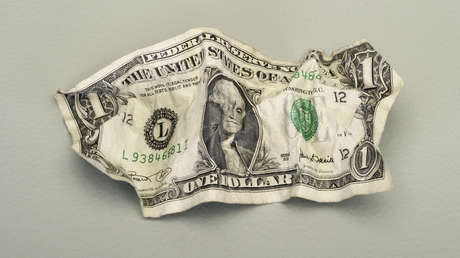 However, in January 2022 the African Export-Import Bank (Afreximbank) and the African Continental Free Trade Area Secretariat launched the PAPSS. In this regard, the Kenyan president recalled that it is "a mechanism where all our merchants can trade in the local currency" and let Afreximbank "settlement all payments." According to the president, after the launch of the PAPSS, African countries should carry out transactions in national currencies to "not have to be held hostage to any currency."
This Monday the Russian Foreign Minister, Sergei Lavrov, declared when visiting Kenya that the rejection of the dollar and the transition to trade in national currencies is a process that "will have a curative effect on the world economy and on international relations in terms of trade and investment ".
Source: RT