The rapper, who has already announced his plans to run for the US presidency, asked the former president to be his running mate in the upcoming elections.
Rapper Ye, known as Kanye West before legally changing his name in 2021, posted a series of videos on his recently recovered Twitter account Thursday using the hashtag #YE24, claiming that former President Donald Trump yelled at him and dismissed his complaints. aspirations to the presidency of the country.
"When Trump basically started yelling across the table telling me I was going to lose, I mean, has that ever worked for anyone in history? I was like, 'Wait, stop, Trump, you're talking to Ye.'" said the musician, who was seen near the Mar-a-Lago golf club, in Florida, this Tuesday together with the nationalist Nick Fuentes.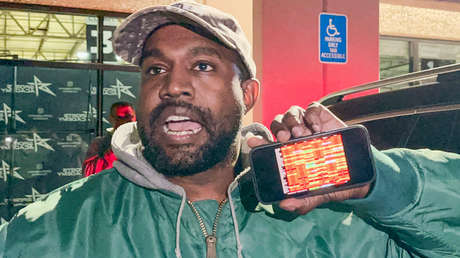 He also revealed that he asked the former US president to be his running mate for the upcoming 2024 presidential election. "What disturbed Trump the most was that I asked him to be my vice president," Ye stated in one of the videos.
"I think that was low on the list of things that caught him off guard," he added, noting that "it was the fact that I went in smart."
Ye confirmed plans to run for the country's presidency last weekend, revealing that former far-right journalist Milo Yiannopoulos is working on his campaign.
Trump, who already held the highest political office in the country between 2017 and 2021, had announced that he will participate in the presidential race in 2024 earlier, on November 15.


Source: RT