The ex-president seeks to annul the criminal proceedings against him, alleging that there was no political trial before his dismissal by Congress.
The Justice of Peru admitted for processing the request for habeas corpus presented by the defense of former president Pedro Castillo, with which he seeks to annul the 18-month preventive detention that he is serving in the Barbadillo prison, east of Lima.
According to the newspaper La Republica, Judge Jorge Luis Ramirez Nino de Guzman, of the Fifth Constitutional Court of Lima, agreed to consider the appeal of the former president, who intends to annul the resolution of Congress with which the prerogative of impeachment was lifted, without that the constitutional accusation procedure had been carried out.
This procedure of the Legislative Branch allowed the then head of State to be dismissed by Parliament without having been tried or having defended himself against the accusation of alleged "moral incapacity".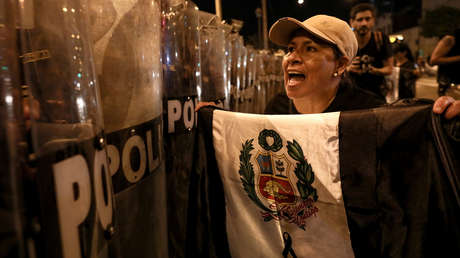 Castillo's lawyers argue that parliamentarians "they cannot annul the right to political impeachment, for being in flagrante delicto"and recall that the Subcommittee on Constitutional Accusations is prosecuting former ministers Betssy Chavez, Willy Huerta and Roberto Sanchez for this same case.
On the other hand, the habeas corpus presented last Wednesday seeks to annul the resolution of Judge Juan Carlos Checkley, of the Supreme Court of Preparatory Investigation, who imposed 18 months in preventive detention, as well as the ruling of the Permanent Criminal Chamber that ratified the decision in the first instance.
In the same document, the former president asks the constitutional justice system to file a criminal complaint against the National Prosecutor, Patricia Benavides; the director of State Security in the National Police of Peru, General Ivan Lizzetti Salazar, and the members of the Subcommittee on Constitutional Accusations, for the alleged arbitrary detention after Castillo's last message to the Nation.
Source: RT