According to the court decision, the plaintiff is entitled to compensation for damages in compensation for medical bills, pain and suffering.
A US jury has decided on Tuesday that US pharmaceutical company Johnson & Johnson (J&J) must pay $18.8 million to a California man who claims to have developed cancer from exposure to the brand's talcum powder for babies, reports Reuters. .
Thus, the judge ruled in favor of Emory Hernandez Valadez, who last year filed a lawsuit against J&J before the California state court in Oakland, requesting compensation for damages. The 24-year-old testified that he developed mesothelioma in the tissue surrounding his heart as a result of heavy exposure to the company's talc since childhood.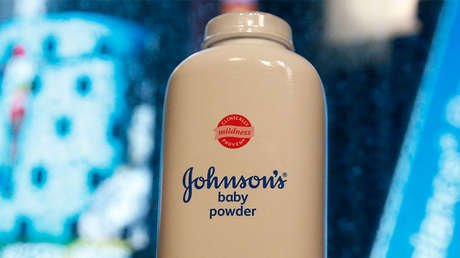 According to the court decision, the man is entitled to compensation for medical bills as well as pain and suffering, but he declined to award punitive damages against the company.
For his part, J&J vice president of litigation, Erik Haas, declared that the company will appeal the verdict, which he described as "irreconcilable with the decades of independent scientific evaluations that confirm that Johnson's baby powder is safe, does not contain asbestos And it doesn't cause cancer.
This is not the first lawsuit in this regard that Johnson & Johnson has faced. In April, the drugmaker agreed to pay 8,900 million of dollars to solve thousands of demands alleging that some of its products, including baby powder, cause cancer.
In August of last year, the company announced its decision to cease worldwide sales of its baby talcum powder by 2023. In the official statement, J&J reported on the substitution of talcum powder for based on corn starch.
Source: RT