In addition, he was given a 10% pay cut for six months.
A Japanese employee was fined 1.44 million yen (almost $11,000), which will be deducted from his salary, for having smoked a total of 4,512 times during his job over 14 years, local media report.
In addition, he was given a 10% pay cut for six months. The Osaka Prefectural Government announced on March 20 that three employees belonging to the finance department have been punished for repeatedly smoking during working hours.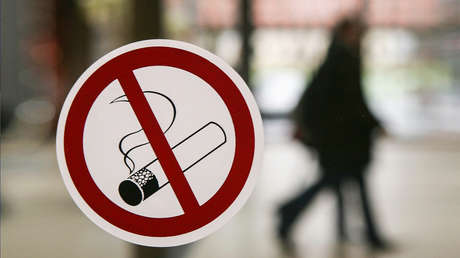 In September 2022, all three were the subject of an anonymous tip. Later, a supervisor followed them and learned that they had been smoking repeatedly ever since, despite claiming that they did not.
One of them, a 61-year-old employee, smoked for a total of 355 hours and 19 minutes while on duty, which was classified as a violation of the duty of dedication to the work of public officials, under the Law on the Local Public Function. Consequently, he will have to pay back 1.44 million yen of his salary.
These measures have sparked a heated debate on social media. Some people have criticized the fine, claiming that time spent on things like tea, sweets and small talk could also add up to a huge amount.
However, it is not the first time that the prefecture has resorted to such disciplinary methods. In 2019, an Osaka high school teacher was similarly slapped with a temporary pay cut after it was discovered that he had taken around 3,400 illegal breaks to smoke. He was also required to pay back one million yen (more than $7,500) of his salary. "He couldn't quit smoking, even though he understood that it was bad behavior," said the professor.
Osaka has strict restrictions on smoking. In May 2008, the prefectural authorities imposed a complete smoking ban on their premises. In June 2019, they notified all government personnel that any employee who smoked while on duty would be penalized.
Source: RT