The Japanese Defense Minister affirms that actions will be taken against the projectiles, whether they are ballistic or not, when it is confirmed that they are going to fall on Japanese territory.
Japan put its ballistic missile defenses on alert on Monday and warned that it would intercept any missiles that threatened its territory, Reuters reports. The move came after North Korea notified the International Maritime Organization (IMO) of its plan to launch a satellite. between May 31 and June 11.
"We will take destructive action against ballistic and other missiles when it is confirmed that they may fall on our territory", assured the Ministry, specifying that it would use its Standard Missile-3 (SM-3) or the Patriot Missile PAC-3 to destroy any North Korean projectile.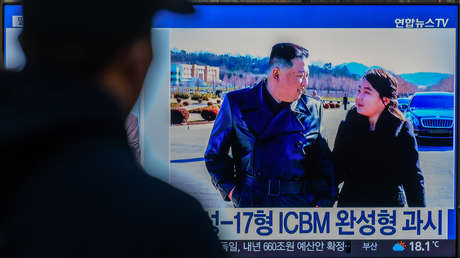 Earlier, Japan's Prime Minister, Fumio Kishida, stated that he views the eventual launch as "a threat to the security of Japan" and "a serious provocation contrary to all guaranteesHe also promised that Tokyo will cooperate with the United States, South Korea and other relevant countries to "strongly discourage North Korea from launching missiles."
In mid-May, North Korean leader Kim Jong-un inspected the first reconnaissance satellite of his country and highlighted "the strategic nature" of the possession of this type of military devices.
In April, Kim gave instructions for preparations for the launch of the satellite to be carried out. At the end of last year, North Korea carried out a final test with the purpose of evaluating the photographic capabilities of the satellite device, as well as to verify the ground control and data transmission system.
Source: RT