One source indicates that they could be deployed in the 2030s.
Japan's Defense Ministry plans to build long-range missiles capable of fly over a distance of 3,000 kilometers. According to a source familiar with the matter, the Japanese country's ministry intends to deploy them in the 2030s, collects Reuters.
The Japanese government reportedly wants to develop a 2,000-kilometer-range rocket in the early 2030s, as well as a hypersonic missile with a range of 3,000 kilometers, it could reach any part of North Korea, and some parts of China, by around 2035.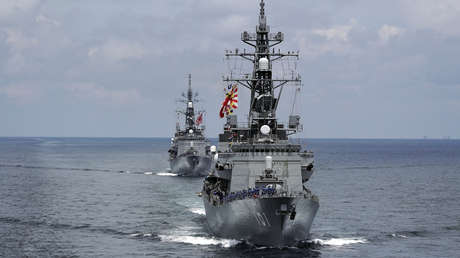 Earlier this month, Japan unveiled the biggest reinforcement of its Self-Defense Forces since World War II, with a plan to invest 320,000 million dollars in the purchase of war material, including missiles capable of hitting Chinese territory.
In this context, the Japanese authorities adopted a new national security strategy that includes the right to launch counterattacks against enemy territory. "Starting with a basic strengthening of defensive power, we must be firmly prepared for the worst scenario," reads the strategy, which describes China as the "biggest strategic challenge" for their efforts to ensure security and stability.
Japan's national security strategy stipulates not only the right of self defense and counterattack, but also the Japan's sovereignty over the disputed islands between Seoul and Tokyo. These are the Takeshima Islands, called Dokdo in South Korea, which are controlled by a small contingent of the South Korean Coast Guard.
Source: RT