The Chinese billionaire's return to the Asian giant's mainland was preceded by a brief stopover in the special administrative region of Hong Kong.
Chinese billionaire Jack Ma returned to mainland China on Monday to visit Yungu School, an educational center located in Hangzhou that he founded six years ago, reports the South China Morning Post.

The medium – which is owned by Alibaba, an electronic commerce consortium founded by Ma – indicates that the businessman addressed educational issues and talked about the chat technology GPT during his talk given to students and teachers.
Likewise, it details that the return of the billionaire after more than a year of trips abroad was preceded by a brief stop in the special administrative region of Hong Kong, where he met with friends and visited the Art Basel contemporary art fair.

Educational and agricultural events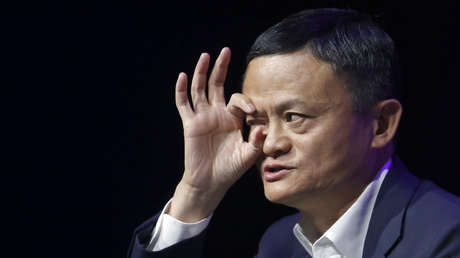 Ma, who retired as Alibaba's chairman in 2019, has been traveling around different countries to improve his knowledge of agricultural technology.
After stepping down as chairman of Alibaba, he said he wanted to spend his post-retirement days philanthropy Yet the rural educationas well as to pursue his interest in reviving the rural sector of the Asian country.
Although he has stopped appearing in public in recent years, his movements have been closely watched, especially after the companies he founded, including Alibaba and its fintech subsidiary Ant Group, came under regulatory scrutiny from Beijing. .
Ma has been seen in Europe, Japan and China attending educational and agricultural events. Earlier this year he visited Thailand, where he carried out part of his study on agriculture and fisheries. He also spent three months in Japan to research fish farm technology.
Source: RT