The president revealed that in the last days of his predecessor in office, permits were issued to market marijuana-derived products, most of them for companies linked to the Fox family.
The president of Mexico, Andres Manuel Lopez Obrador, described as "reprehensible" that the former president of his country Vicente Fox (2000-2006) has management positions in companies dedicated to the trade of products related to cannabis.
"About the marijuana thing or the commercialization of marijuana, I think it is totally reprehensible that whoever held a position as president of Mexico decides to dedicate himself to a business of this nature," Lopez Obrador said in his morning press conference this Thursday.
The president added that "regardless of whether it is legal or not, it is clearly immoral." "Why the drug trade business and, furthermore, why take advantage of his powerbecause clearly it is also a case of influentialism," Lopez Obrador insisted.
Disclosed data
Last Tuesday, the president revealed that in the last days of Enrique Pena Nieto's six-year term (2012-2018), the Federal Commission for Protection against Sanitary Risks (Cofepris) issued 63 permits to market cannabis-derived products, "the majority for companies linked to the Fox family".
That same day, Fox, through his Twitter account, manifested that what Lopez Obrador said was "one more lie" and assured that he does not have "any cannabis license."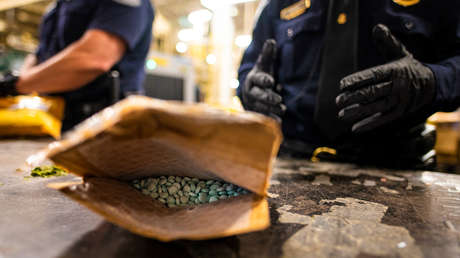 "You are a Pinocchio, long nose, and liar […] Check Cofepris, it is your own information," he wrote. In another trill challenged the president to "present evidence" of the accusation.
A day later, Ana Elizabeth Garcia Vilchis, who is the moderator of the section "Who is who in the lies of the week" in Lopez Obrador's morning conference, explained that there were not 63 but 65 authorizations issued in favor of products derived from the cannabis, five days before the end of the Pena Nieto administration.
He also stated that "Fox is a member of the Board of Directors of the company Kuida Life Mexicoa subsidiary of (the Canadian) Khiron Life Science Corporation, which obtained permission in 2018 from Cofepris to market food supplements with cannabis".
He added that Fox himself has disclosed his ties to the company on his social networks. Also, he stated that the former president partnered with actor Roberto Palazuelos in the firm Paradisealso linked to the cannabis business.
"Fox appears in spectacular ads to advertise Paradise, a company that sells legal marijuana-derived products and that seeks to establish, in three years, 200 stores in the country's main tourist centers," said Garcia Vilchis.
Regarding this, Lopez Obrador reported this Thursday that the instruction was given for Cofepris to investigate in depth "and have elements to cancel those authorizations."
If you found it interesting, share it with your friends!


Source: RT